I always knew my Madisyn was going to really be into sports since she was around a year old. She is finally old enough to begin sports and so I signed her up for soccer camp since she would start playing on a team in August. She has been on cloud nine all day long. Every few minutes I kept hearing… "Mom is it time to go yet?"
We got her dressed and she had the biggest cheesiest grin ever!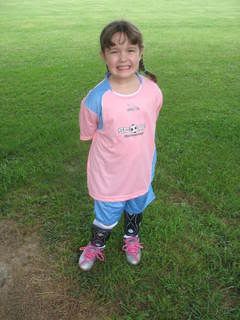 Then we walk over and they give her very own soccer ball to her. Of course this made her day even brighter!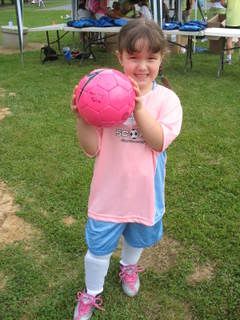 I of course was the mommy out there taking ten million picts of her every move. Hey my daughter was a superstar in my eyes ;). She has never played soccer before, but I think she did very good with her moves.
Check them out: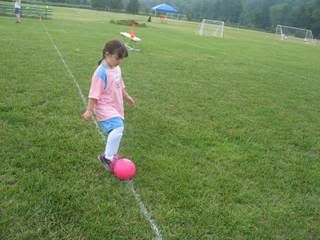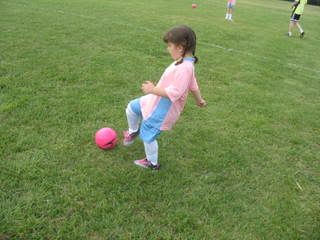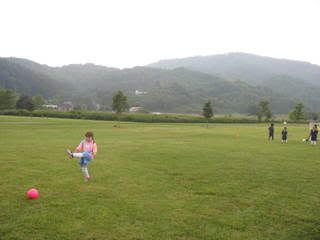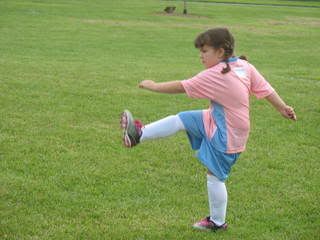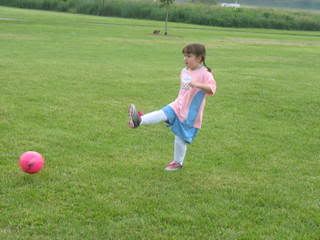 All the while Madisyn was having fun on the field though… Little sister Lyndsee was not too happy. These girls are really joined at the hip. Lyndsee did not like that her sister was out there playing with other kids and not her. We got in the van to go grab a bite to eat while they were doing the soccer camp and Lyndsee kept saying "Mommy I miss Madisyn" over and over. It broke my heart. They truly are super close.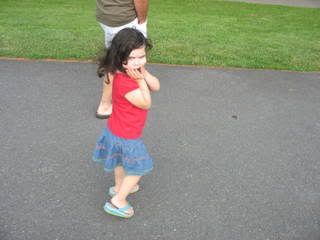 Tomorrow they will play their actual game and I am super excited to see how well Madisyn does :). Can I say I am a soccer mom now? hehe