Ok… so we made it to Florida finally LOL and we wanted to do something for the 4th last night. Well we really weren't sure where to go last night for the 4th of July celebrations so we chose Channelside in downtown Tampa.
We get there and are walking around and see a stage. Cool they must be going to have entertainment here tonight too. So we grab us a table and sit down right smack down in front of the stage LOL and start asking the people around us who is going to sing tonight. They said Katherine McPhee from American Idol. WHAT? OMG… She was giving a free concert for the night. I couldn't believe it.
So we survived a down pour of rain with my step daughter sitting out in the rain the whole time LOL. Everyone was taking her picture and Scott got interviewed by the news station here hahaha. Anyways when the rain stopped we went back out and sat at our table. It came another little shower oh well what's a little water.
People started packing in and here we are up front and center. The girls were dancing and had a good time. Katherine reached out and shook Madisyn's hand hehe. She liked that. Katherine kept looking at Lyndsee too cute.
Anyways here are some picts I took and a video you can click link below.
Girls Having Fun in the Rain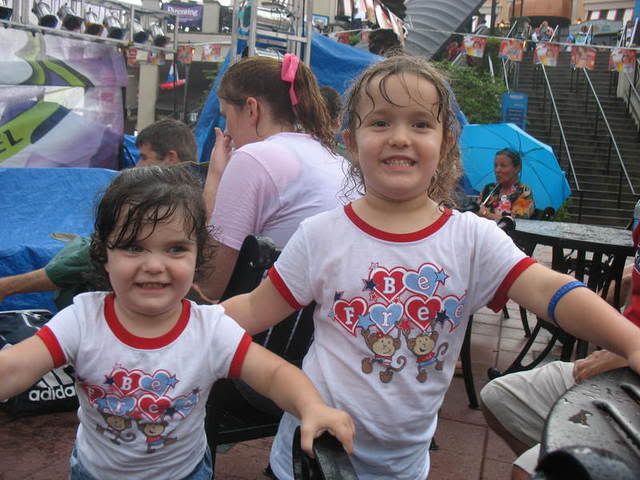 Madisyn in awe of Katherine on Stage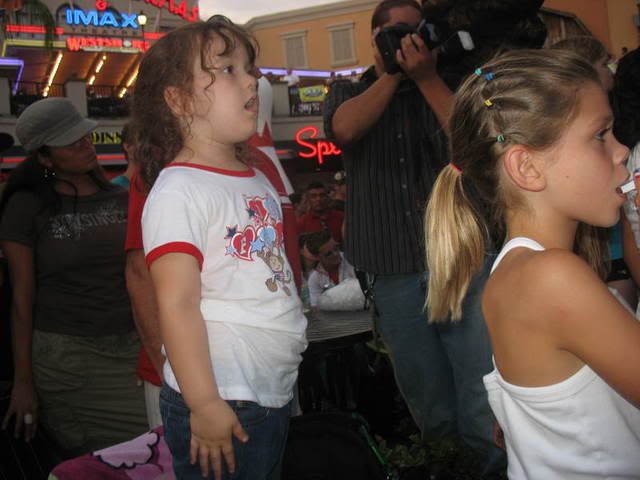 Katherine on Stage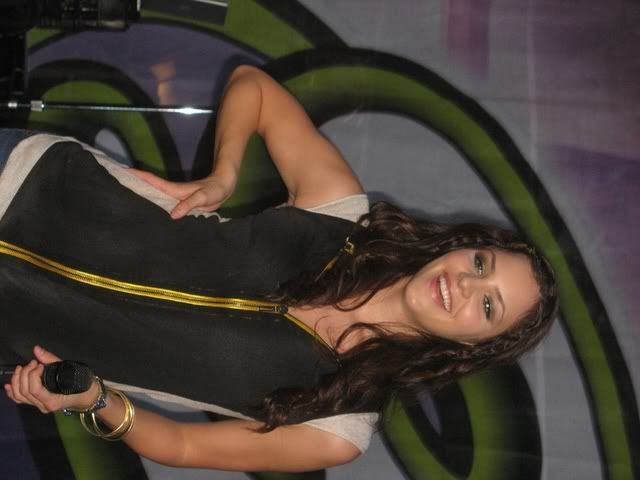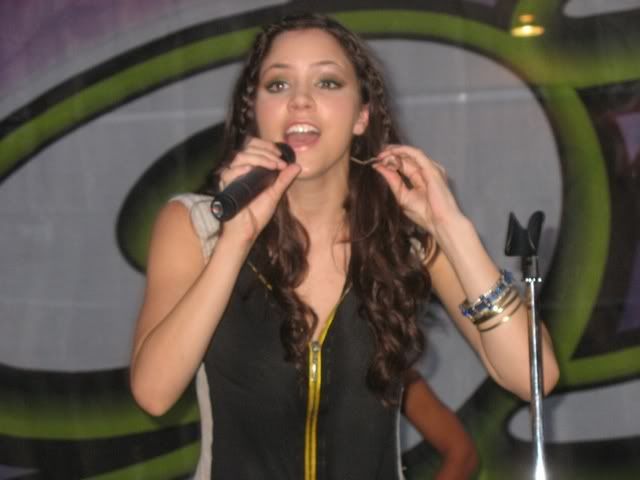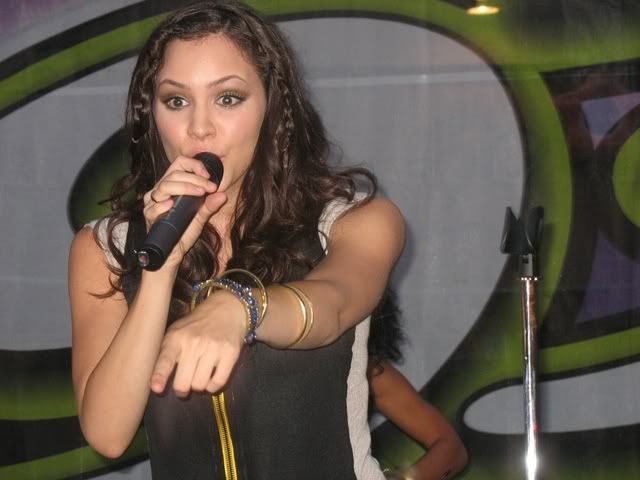 Katherine McPhee in Concert Tampa July 4th
Hope everyone had a great 4th of July!!!