WHAT? You say! Yep its only October, but we have already had our first snow day. I thought M would be a little sad since she loves school so much, but once I showed her outside what was falling from the sky… she was yelling WOOHOOOO!
Look at the blast they were having.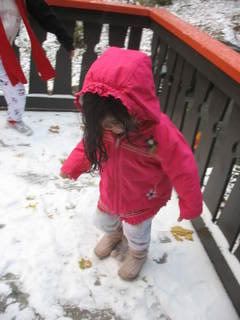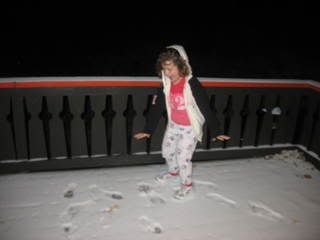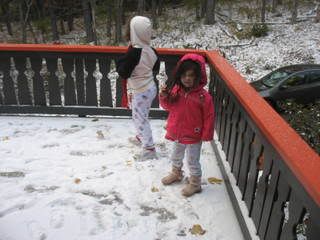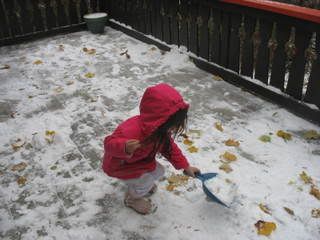 We missed out on this a lot last year in Florida, so hopefully we will make a great comeback this year. A funny from M.
Mommy: Gosh snow already, I bet this will be a bad winter.
M: Mommy I think it is going to be a good winter since we are already getting lots of snow.
HAHAHAHA… she always is cracking me up. L loved going out in the snow this year as well. She used to say it was too cold and would not stay out long, but she did this time YAY :). I see lots of sledding, making snowmen and whipping up some homemade snowcream in our future.