Huge news to Pepsi fans. I have to say that my husband and oldest daughter are big fans of Pepsi NEXT. It is the the first cola to deliver real cola taste with 60% less sugar.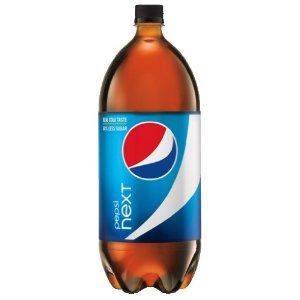 In the first quarter of the Super Bowl game, Pepsi NEXT will be debuting their hilarious new commercial. Watch closely, because at the end, they are giving away 1 million 2-liter bottles of Pepsi NEXT! This is a great opportunity for you to experience the unbelievable taste of Pepsi NEXT – if you haven't already. If you have, then you will love scoring a free bottle!
Be sure to act fast because only the first million to sign up will get their hands on a free bottle of Pepsi NEXT.
Let the fun begin!