Ok.. Tell me if this would make you upset.
The weather finally got to 40 degrees yesterday so Madisyn's preschool went outside.. which is totally fine by me. This is the warmest it has been in forever. BUT when I went to pick her up the kids were rolling down the hills while the teachers stood there and watched.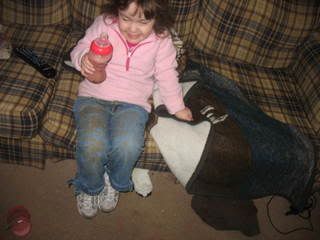 For one it was freezing rain all day Sunday. For two I think the ground is too cold to be wallering all over. For three.. you should see their clothes. Muddy head to toe sad
What would you do in this situation?