It is time to face the music and post our results from the Listerine Oral Care Challenge.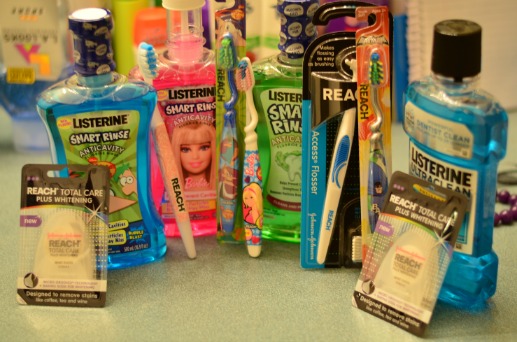 We really needed this challenge in our family. M is such a great and responsible child that loves to brush and floss her teeth. L, on the other hand, not so much. I have to beg, plead and offer many incentives for her to brush and floss her teeth correctly. We went to the dentist last month right when this challenge was beginning and the dental hygenist had to show L how much she was missing by not brushing and flossing correctly. It was a huge wake-up call.
The past three weeks have been a much different tune in our household. Each person in the house has had their own mouthwash which I highly recommend. A big plus to me, is the mouthwash does NOT have any alcohol in the ingredients. L has been so excited about using her pink listerine mouthwash and really enjoying putting her marks on the calendar each day. I think we are finally seeing light at the end of the tunnel. She has not flossed every single day but is averaging four times a week which is so MUCH better than hardly none at all.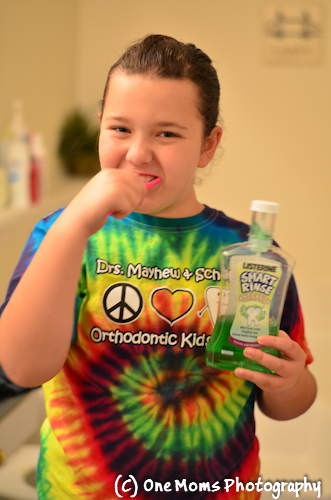 M as you can see has been a big fan of the green mint listerine mouthwash. I am so proud of M as she has been a leader to L throughout this entire challenge. L looks up to M so it has been crucial for M to really do well with the challenge. I could not be happier with the results and the challenge now has M flossing every single day. She usually was flossing 3 to 4 times a week but now sees why she needs to do it on a daily basis. It really shows with her beautiful smile.
Overall, I am very happy with the challenge. My husband has become a fan of the Listerine Smart Rinse along with me and we will continue to purchase this for our family. I am on week three of braces and love how I can use the rinse throughout the day to ensure everything is out of my braces HA!
Listerine Oral Care for the win!!!
Disclosure: I received products from Johnson & Johnson and The Motherhood as part of my participation in the LISTERINE SMART RINSE Sweet Smart Challenge. All thoughts and opinions are of my own.