We had a great night curled up on the couch watching Santa Claus Is Coming to Town night. Hubbs, M, L and I were all crunched together on the love seat together. Such a precious time and I just want to take every minute of it in.
We made our stop to see Santa. L only wanted to talk to Santa and would not have anything to do with sitting on his lap ;). M on the other hand was so excited to sit on his lap. She jumped right up there and told him what she wanted. I said what did you tell him you wanted, It's a secret mom ;). Oh boy! Do you think Santa will tell this mommy what she wanted??? I guess we'll have to see.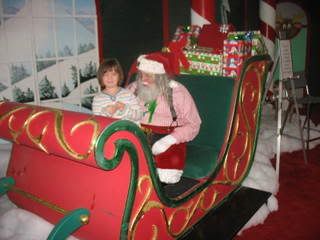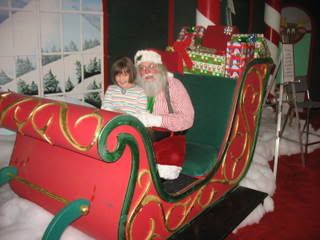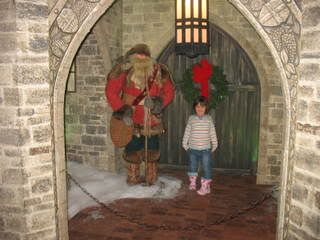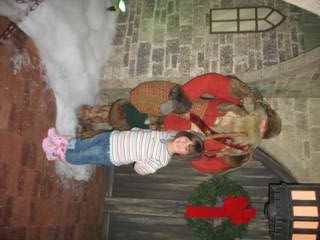 I love to see the sparkle in their eye when they see Christmas decorations. It is like magic! Hubbs has been out of work since September on medical leave so this year has been hard trying to come up with the money for Christmas, but we will be celebrating as family together and doing small things to keep this wonderful Christmas alive. For example, doing fun Christmas crafts, reading Christmas stories, doing the Christmas Advent calendars before bed each night, singing Christmas songs as loud as we can, making homemade Christmas gifts together and best of all remembering the real reason of the season. JESUS!!! I SO LOVE THIS TIME OF YEAR.