More and more companies are realizing that we need to change our habits in order to have a green place for our kids when they grow older.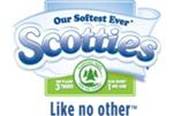 Scotties Facial Tissues is a company going above and beyond to keep our Earth green in my personal opinion. Since 2009, Scotties has put a promise to plant 3 trees for everyone it uses to make its softest ever facial tissue! That is over 800 million trees.
Why we love Scotties
– Scotties communicates on every box its commitment to plant 3 trees for every 1 used in making its softest ever tissues and uses 3rd party auditing to ensure compliance.
– Scotties Softest Ever tissues are chain of custody certified through the Sustainable Forestry Initiative (SFI). To learn more visit www.sfiprogram.org.
– Scotties is the only major U.S. facial tissue to be linked with the Responsible Forest Project (RFP)
It is companies like this, that I love to support for the long-term. They are not only caring about making a quality product, but also caring out our children's future. Scotties loves to give back to their customers with their Scotties Online Community. Join in and save money!
You and your school could WIN big!
Right now, Scotties is hosting an online video contest. Submit a video and you could win $5,000 and your child's school could win $10,000. You will receive a coupon on Scotties Tissue just for entering. Not too shabby right?
GIVEAWAY
Scotties just partnered with retail store – WAL-MART, and in honor of that collaboration we would like to offer you a giveaway.
– a variety pack of tissues
– a $25 gift card to Wal-Mart
To Enter:
a Rafflecopter giveaway
Disclosure: This is a sponsored post. All thoughts and opinions are of my own.