Exciting news came across my desk today. This is huge news as we do not have any huge attractions like this in the state of NC. Also, it is great that it will be between the mountains and beaches.
Global visitor attraction operator, Merlin Entertainments (Merlin), has confirmed that it has reached an agreement with the City of Concord, Cabarrus County and The Mills®, a Simon Company, to develop plans for a $10 million SEA LIFE aquarium to open during Spring 2014 at Concord Mills, the largest outlet and value retail shopping destination in North Carolina.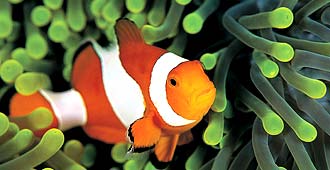 "North America is a very important development market for Merlin, and we are delighted to be able to move forward with this exciting project in North Carolina," commented Glenn Earlam, Managing Director of Merlin Entertainments' Midway Attractions group. "We have already worked very successfully on two other projects with The Mills in Dallas and Phoenix; and in recent months we have also developed excellent working relationships with the Cabarrus Convention and Visitors Bureau, the City of Concord and Cabarrus County. These were key factors in our decision to come here. This support, together with our proven success in other key Simon Malls, underlined our belief that Concord, and particularly Concord Mills, is a perfect location for a quality family-based leisure facility."
SEA LIFE is the world's biggest aquarium brand with more than 15 million visitors a year and 50 superb attractions in Europe, USA and Asia Pacific. This will be Merlin's sixth SEA LIFE Center attraction to open in the USA, and SEA LIFE at Concord Mills will highlight all of the qualities which have gained the brand the support and endorsement of marine experts worldwide. Initial plans call for more than 30 spectacular displays of diverse marine life for visitors to enjoy – everything from shrimp and starfish to seahorses, sharks and rays. In keeping with other SEA LIFE attractions, there will also be a unique element reflecting the Carolinas' location based around the marine creatures most associated with the region. Finally, the stunning centerpiece will be a huge tropical ocean tank with a walk-through underwater tunnel.
The SEA LIFE focus is on quality of experience rather than scale, taking visitors on a seamless journey under the sea, which entertains, inspires and teaches both young and old. The attractions offer everything from viewing windows, giving a glimpse into the ocean itself, to enlightening talks, feeding demonstrations and many other ways to interact directly with some of the creatures. Conservation is also at the heart of the business and visitors will see strong evidence of SEA LIFE's exciting Breed, Rescue and Protect activities around the world, including new projects developed locally. Merlin calls the SEA LIFE experience "fun learning."
Set to begin construction during July 2013, SEA LIFE at Concord Mills will be the aquarium of the Carolinas. It will add a new dimension to the existing family-oriented shopping and leisure activities in Cabarrus County. Located close to interstate highways and the airport, as well as the world famous Charlotte Motor Speedway, which welcomes tens of thousands of visitors every year, Concord Mills is already acknowledged as being one of the region's most important and exciting shopping destinations. It successfully combines quality, big name value retail stores, with some of the best family dining and entertainment venues like SEA LIFE.
"The SEA LIFE aquarium will be a welcome addition to Concord Mills' successful mix of retail, dining and entertainment concepts," said Gregg Goodman, President of The Mills. "We look forward to this next exciting venture with Merlin Entertainments and are confident that the millions of visitors who are already drawn to Concord Mills will be attracted to the unique SEA LIFE concept."
I will keep you posted on the progress and with the official grand opening date!