My sweet fashionista L has always put her best fashion on since she was about 3 years old. She has her own style and that is what I love about her. She creates the cutest outfits and those particular outfits always included dresses, skirts, tights, leggings, fashion pants but no jeans. She would downright refuse to wear jeans so I gave all her jeans away.
A couple of weeks ago, she said "mommy, I really would like to have a pair of jeans." As I picked my mouth up off the floor, I happily obliged. We got online at Gymboree as they were having a huge sale with nothing over $15. I purchased her two jean outfits. Now, these were not plain jeans. I had strict orders that the jeans include designs on the legs.
The outfits arrived at our door yesterday, and I was eager to show them to L as soon as she got home from school. She was a happy girl. She told me this morning, "mommy, I really like these jeans because they have designs on them." I am in no hurry to have her wear jeans everyday as I love her in her dresses and skirts but it will be a nice change for her.
She is just so precious in the jeans and they seem to make her look taller.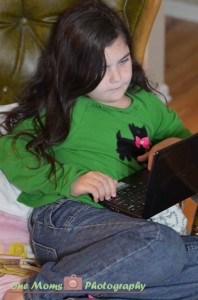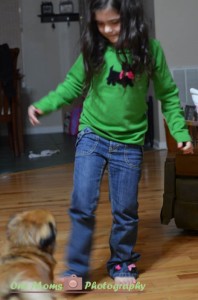 I will have to say, we are huge fans of Gymboree. I just love the quality of the clothes and they always have such adorable themes. No, I was not paid to say that. 😉