5 Minutes for Mom is having a super fun photo carnival. When I begin thinking which photo I wanted to use for this… I immediately thought of the crazy fun time I had in the back yard with my girls and nephew. They were daring me to do headstands and of course this mommy had to show… YES I CAN do a headstand hehe.
Here I go…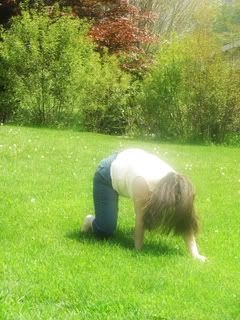 I am almost there… woohoo I did it.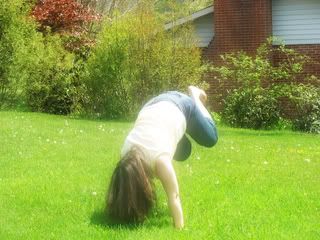 Then if that dare wasn't enough… they wanted me to do a race with them. I thought what the heck lets go….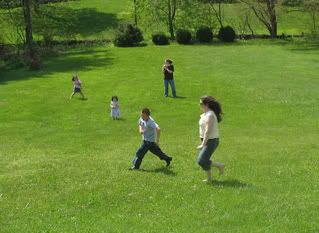 I look back on this day through these pictures and I just get the biggest smile on my face. I hope we created memories that will last a lifetime and seeing their smiles were just priceless!