I always yearned for a sister when I was small. It really makes my heart melt to see that I have given my girls a true best friend.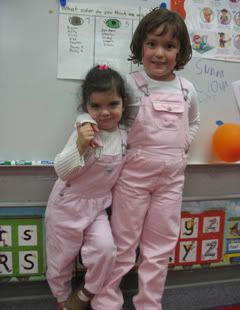 They love each other to the moon and back. Yes, they have their moments when they fight, but its times like this that makes you forget about those oh crazy fights.
*Photo taken last night at Madisyn's fall festival at school. She was so proud to show off her sister to all her friends and teachers.