Growing up, I remember sitting and listening to bible stories. My ears would always perk up and my eyes would fasten on the teacher. Noah's Ark, Jonah and the Big Whale, Daniel and Lion's Den, and Joseph and Coat of Many Colors are just a few stories that will always stay close to my heart.
Now that I am a mother, it warms my heart to see my girls get excited about the bible stories. Superbook TV are taking these bible stories to a closer look for families. The bible stories are coming to life in animation videos.
The new, reimagined Superbook has a team of award-winning animators, writers, and producers whose credits include Mulan, Beauty and the Beast, and The Lion King. These entertaining Bible stories use state-of-the-art media that the young generation expects, and enjoys watching again and again. This week, your family can watch these videos on ABC Family. Each weekday morning, tune in your television to ABC Family. The show will start at 9:30am ET.
Here is the line-up for this week:
"In the Beginning": the story of Creation and Adam and Eve [Watch the Trailer]
"Let My People Go!": the story of the exodus from Egypt and crossing the Red Sea [Watch the Trailer]
"The First Christmas": the story of the miracles surrounding the birth of Jesus [Watch the Trailer]
"He Is Risen": the story of Christ's death and resurrection [Watch the Trailer]
"Revelation!": the story of the final battle between good and evil and the defeat of Satan [Watch the Trailer]
This morning during Children's Church, I gave the kids a sneak peek. As you can see, the kids were very intrigued and were enjoying the video. A few of the kids were telling me how they watch the videos with their family.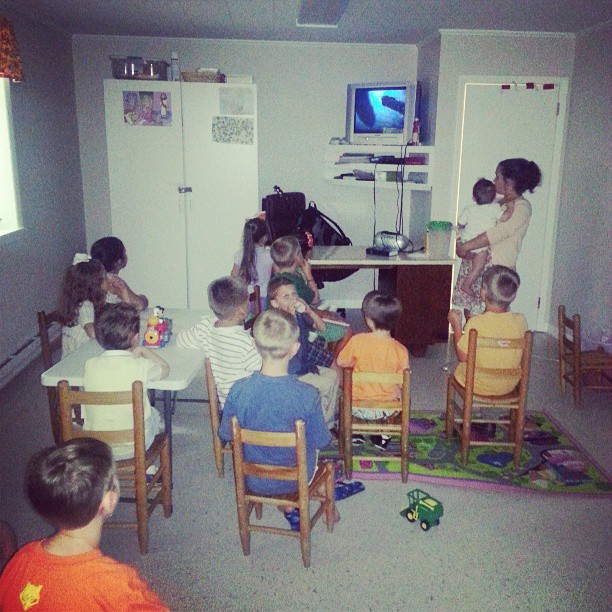 Make sure to check out Superbook.TV where you'll find family-friendly Bible fun. There's also a free devotional that you and your children will enjoy as they learn more about the life-changing power of God's Word. We are helping lead our children's paths with their walk with Jesus. It is always great to find great resources to help us lead their path. Enjoy!
Disclosure: I have a working relationship with Mom Select and Superbook.TV. All thoughts and opinions are of my own.