You know your child has way too many toys when they overcome a whole room hahaha. Well you see we haven't been in this house but a little over a month, and I proclaimed as one of the upstairs room as their playrooms.
I went up there this weekend and I had to take a double take. The night before I guess they just had one more hay day in their play room. Look what I discovered.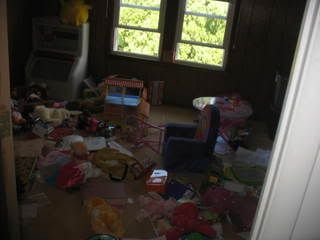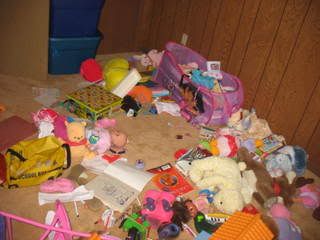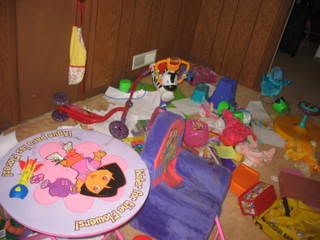 Oh no I don't think so. They knew mommy wasn't too happy with this. As Madisyn was getting a bunk bed set (thanks to my super fab friend Cindy) for her room downstairs, we needed to move her twin bed upstairs to the playroom. So hubbs and I went to cleaning and I was impressed that we even got the room looking halfway decent.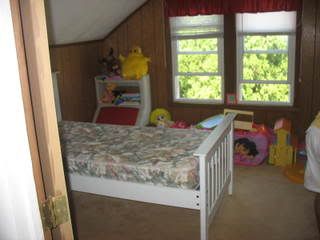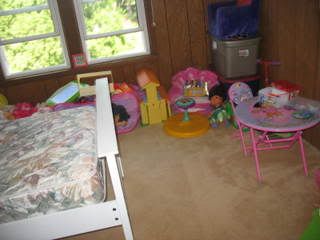 My anxiety about the mess went way down and now I just loved looking at the room. So we had a little talk with the girls and hopefully we will not see that scene for a while hehe.