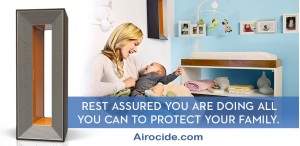 We are so thankful for the opportunity to review this air purifier developed by NASA! This revolutionary new air purifier is called the Airocide. It has been twelve years in the  making with intensive testing. In 2003 Airocide was introduced into hospitals, clinics, emergency rooms, dental offices and daycare centers to help stop the spread of infectious disease. Further studies consistently demonstrate dramatic reductions in mold and bacteria counts. It has now been introduced for households. As you all know, M and L both have extensive allergies. They are on weekly allergy shots and allergy medicines. I do not want to make any medical claims but M has now went off her allergy medicines since using the Airocide in her room full-time. Take a couple of minutes and see our full review.
Airocide is different from any other air purifier you've ever heard of or tried because it's not a filter. This technology, developed by NASA, clears the air of virtually 100% of Volatile Organic Compounds (VOC's) – the harmful gasses emitted by products you have around your home, like aerosol sprays, cleaning supplies, disinfectants, hobby supplies, dry-cleaned clothing, building materials, paints and paint thinners, strippers, pesticides and even air fresheners. This FDA approved device also completely eliminates all mold, fungi, viruses and bacteria (all major causes of allergy symptoms) that enter the chamber. All that exits is clear, crisp air.
As I stated in the video, it does have a high price point but if you weigh all the factors, the price point is worth it for your health and well-being. My husband states this every day that the girls wake-up. We have been dealing with congestion and stuffy noses for such a long time. It is amazing to see them wake-up and not have these symptoms. We have put it to the test and it really works. We are proof!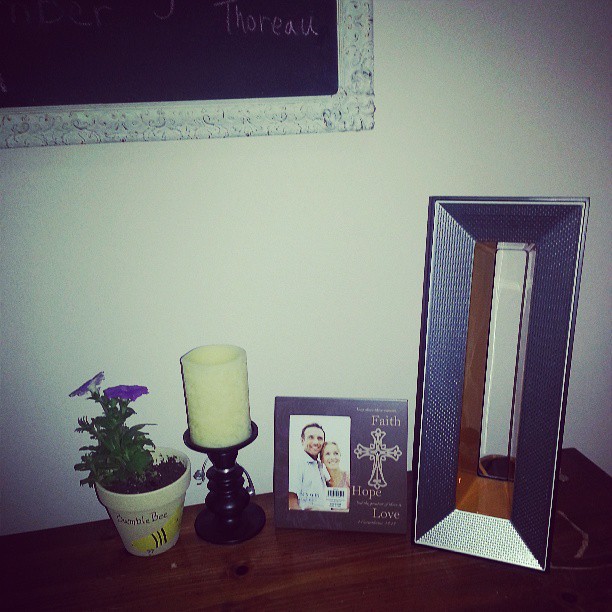 The unique design of the air purifier makes for a lovely design in your bedroom. You can even order different sleeves for the Airocide. Also, you will not have to deal with a loud noise as it is very quiet and you can barely hear it in your room. We have been recommending this to all our friends and family, even our allergy doctor and nurses. They have been so intrigued by our story.
For more information, visit Airocide and learn how to have better air, better life. We are impressed and you know will be too!
Disclosure: We were provided an Airocide in order to facilitate this review. All thoughts and opinions are 100% of our own. We stand behind this honest review.