We were able to surprise the boys on an amazing trip this past weekend. The CARS 3 Tour rolled into a town near us and we were all able to go and see a life-size replica of some of the cars in the upcoming movie.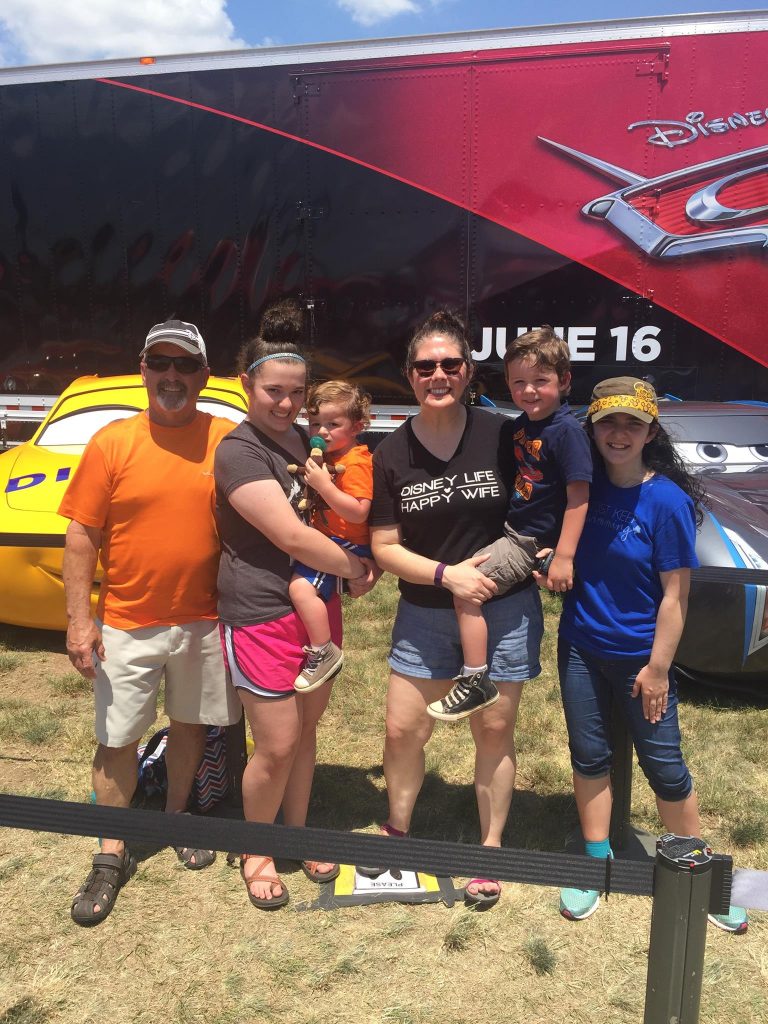 Take a seat and watch a short promotional video of the new movie!
This movie will be more emotional than the other CARS movies. Blindsided by a new generation of blazing-fast racers, the legendary Lightning McQueen (voice of Owen Wilson) is suddenly pushed out of the sport he loves. To get back in the game, he will need the help of an eager young race technician, Cruz Ramirez (voice of Cristela Alonzo), with her own plan to win, plus inspiration from the late Fabulous Hudson Hornet and a few unexpected turns. Proving that #95 isn't through yet will test the heart of a champion on Piston Cup Racing's biggest stage! Directed by Brian Fee (storyboard artist "Cars," "Cars 2"), produced by Kevin Reher ("A Bug's Life," "La Luna" short) and co-produced by Andrea Warren ("LAVA" short).
To help get your children excited for the movie release, we have a memory game you can download and print.
The boys enjoyed learning how to change a tire and seeing a sneak peek of the movie. There was no movement of them during the 15-minute sneak peek. They truly were in awe!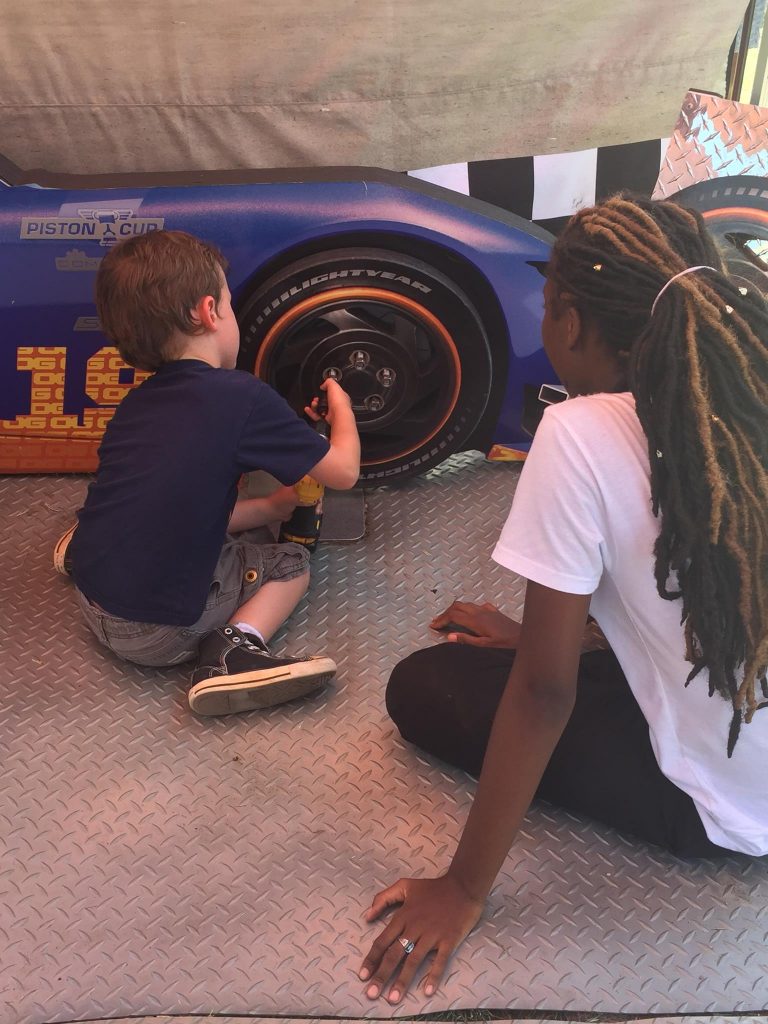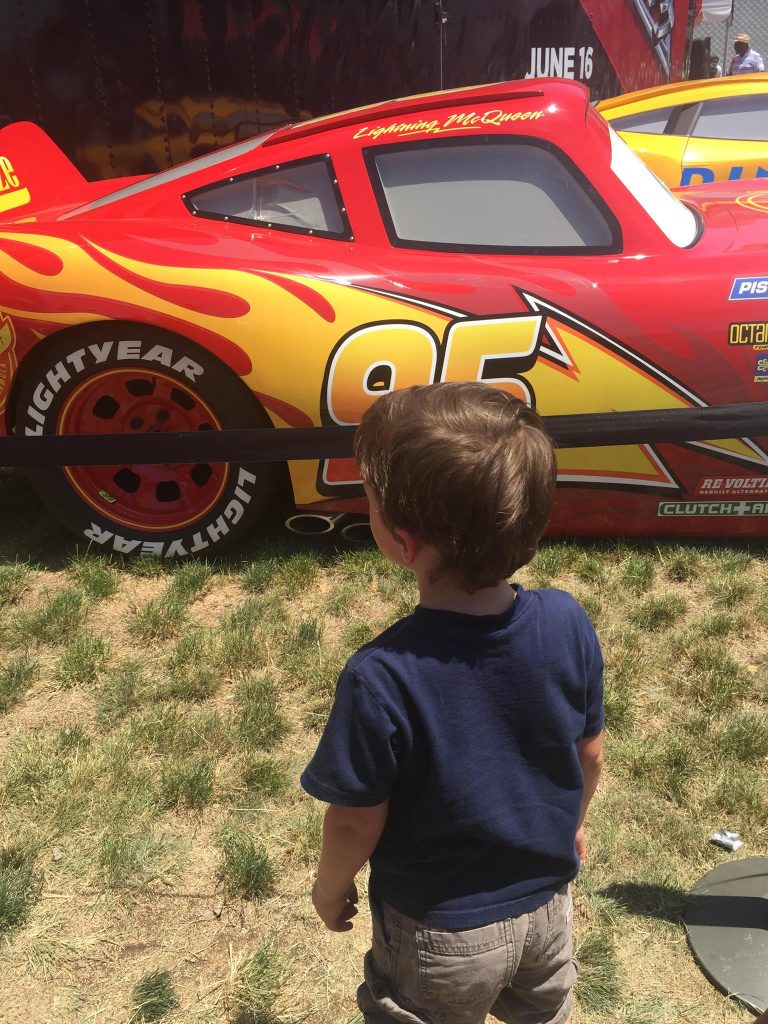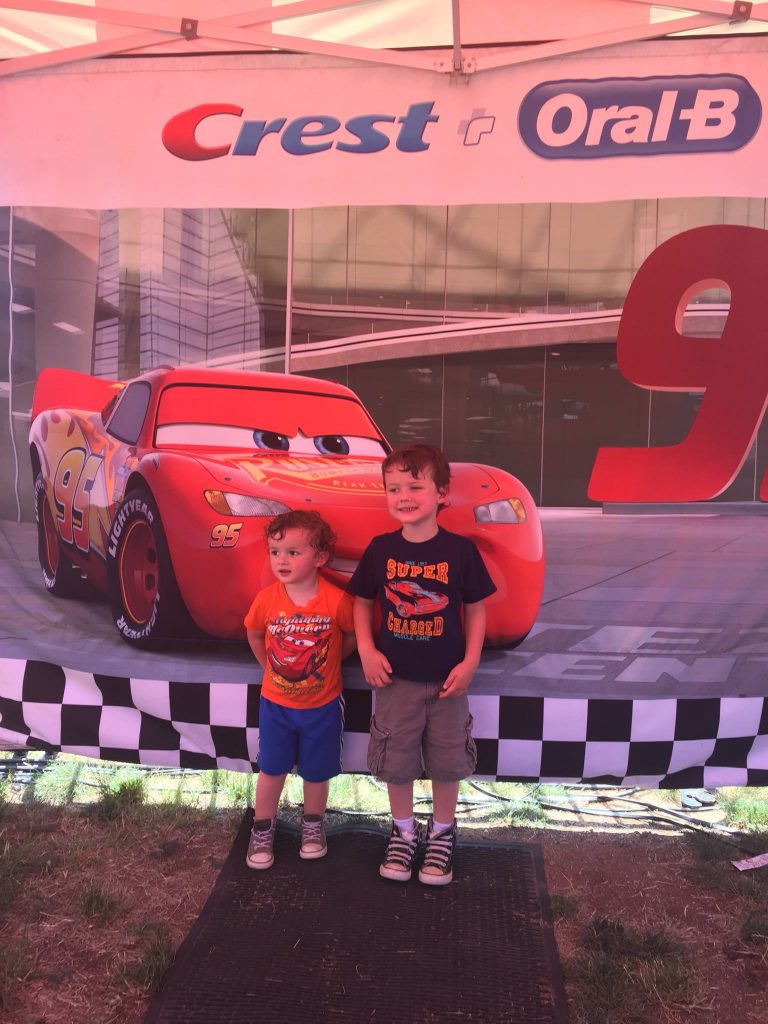 Please note: Jackson is enjoying a delicious Pineapple Pit-Stop Smoothie by Dole in the video.
Here is the easy recipe:
INGREDIENTS
2 cups DOLE® Pineapple
1 cup DOLE Baby Spinach
1 DOLE Banana
1 cup unsweetened almond milk 1 cup ice
1⁄4 tsp ground cinnamon
DIRECTIONS
Combine pineapple, spinach, banana, almond milk, ice and cinnamon in blender. Cover; blend until smooth.
For the latest movie release updates, please visit the CARS 3 Facebook page and don't forget about the June 16th release date. Enjoy!