I love do-it-yourself projects. My precious M is the one that started the #DIY craze in this household. She started with her bedroom and now she is helping me with the living room, kitchen and L's bedroom. Her projects turn out so adorable and it is a frugal way to decorate the house.
My co-worker gave me two of these Teavana tins.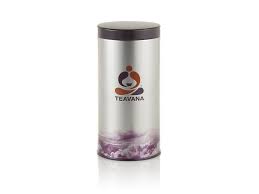 I didn't know what we would do with them, so I brought them home to M and she immediately said: "Mom, let's make lanterns." Lanterns never crossed my mind but I was intrigued with the idea. She thought they would look cute on the coffee table. All she asked me, what color did I want them?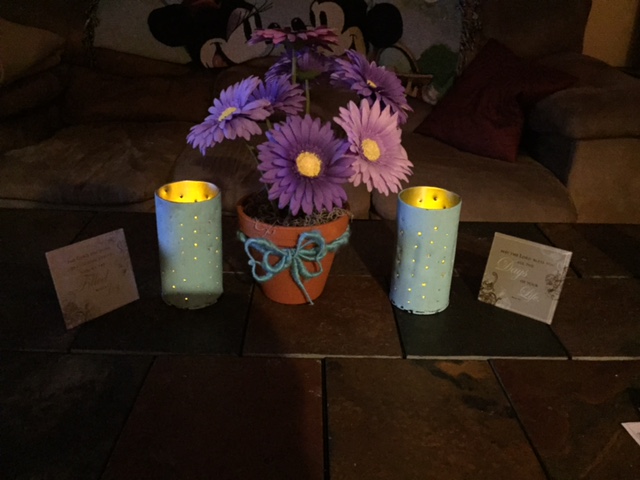 Didn't they turn out great? It brings a pop of "Spring" color to the living room. The pop of color comes at a great time with Spring just right around the corner. It has been a very cold winter. Don't get me wrong, I love snow. The beauty it brings and the peaceful feeling, but I do love the Springtime temperatures and the refreshing feeling.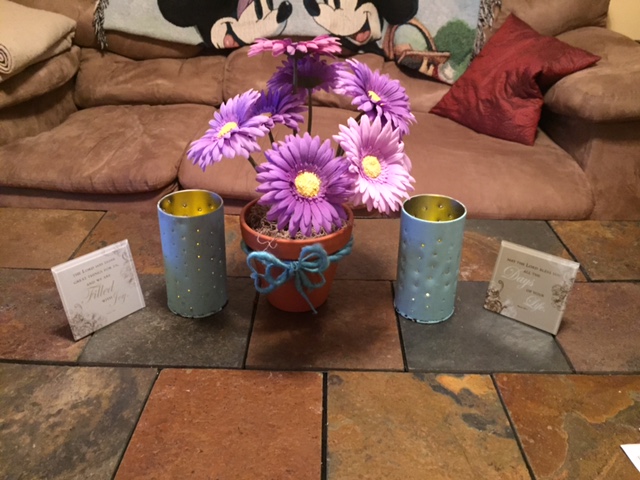 She put water in the tins and put them in the freezer. This allowed her to make the nail holes. After letting the ice thaw, she painted the tins. We put a battery operated tea-light candle in the tins. It is such a cozy feeling in the evenings.
It is amazing what a recycled product can turn into. I'm in love. I can't wait to see her next project.