What do you do when a doctor appointment is extremely stressful? You toss the worries out the window for a little bit and drive to the Xtreme Park Adventures in Durham, NC! We enjoy experiencing family fun adventures, so we were happy to accept the invitation from the host at Xtreme Park Adventures. It was the best medicine for us that afternoon.
There are many activities to experience from gem mining to the escape room. Our family experienced three of the activities at the park.
Gem mining was first on our "bucket" list. Each family member received their own pail filled with dirt and sparkling gems. You will be surprised at all the precious gems and you may even walk away with your birthstone. I know I did!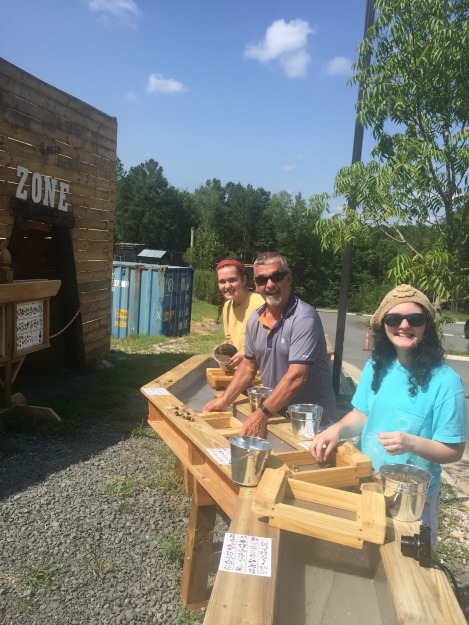 Hubby and M are two very analytical people that love to analyze every situation. This was the perfect pair to experience the escape room. Let me just say, this was their first time in an escape room and now they are eager to try the bigger one at the park. The word on the street is that only four people have successfully escaped the bigger room. Hubby and M say challenge accepted!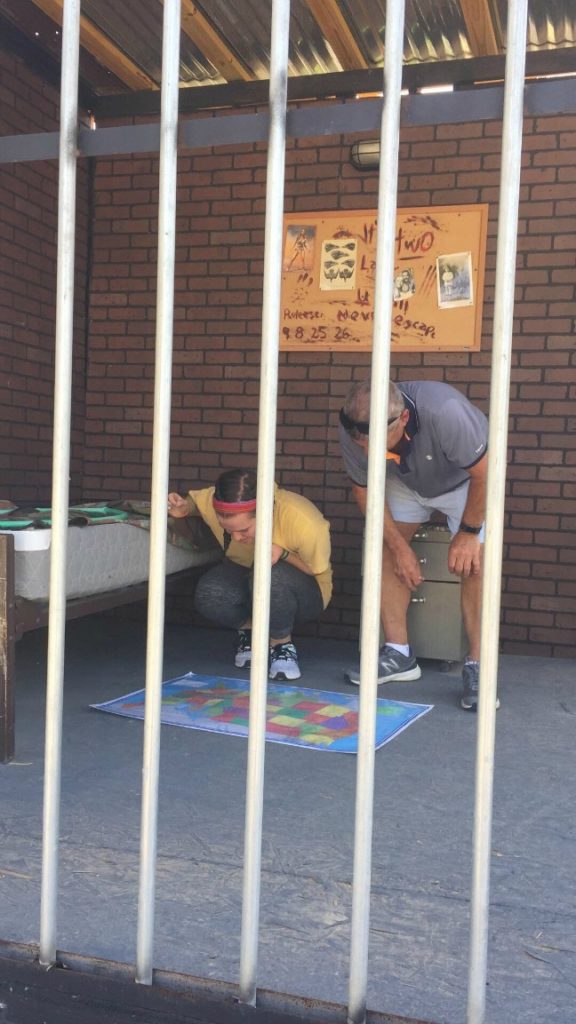 Our last adventure of the day was tackling the challenging rope course. Our family of four was all "we got this" until our eight feet stepped onto the first deck. I stood there in awe, Hubby said, what the heck, I'm going, M started tackling one course and then said nope, changing courses, and L said I will just stay right here with my feet firmly planted. You will have to watch the below video to check out Hubby owning the course.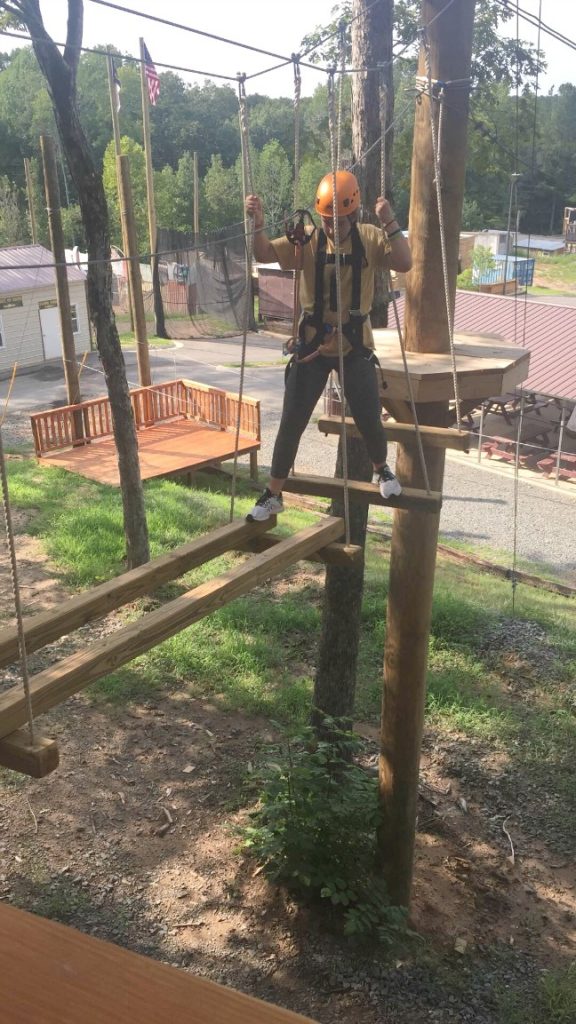 Pack the family up for a morning or afternoon and explore the park. Just a warning as there will be many laughs, smiles, and family bonding!
There is so much more to experience at this park nestled off the main road. You will forget you are near a big city! Schedule your family for a great adventure soon at the
Xtreme Park Adventures
!