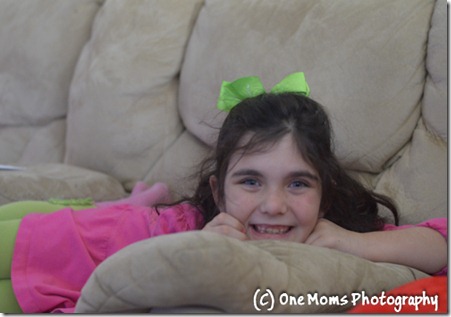 As you all know, L spent a week in the hospital last month. We have a family private page set up on Facebook. I logged in after she was released and my eyes were greeted with this update:
I'm out of the hospital so I am feeling all better today so keep being kind to anyone people who are sick people who are lost to just make god help you no mater what so every one keep up the good work.
The tears immediately started forming in my eyes. This update came just after we had made a stop at Wal-Mart. M's dance teacher had come up to us at the store and asked how L was feeling. L proceeded to tell her that the Pastor had rubbed oil on her forehead and prayed over her. "This had helped heal her body" stated L.
James 5:14 – Is anyone among you sick? Let him call for the elders of the church, and let them pray over him, anointing him with oil in the name of the Lord.
L was not focusing on her suffering in the hospital. She was focused on and so proud of how well our Pastor had helped heal her. There were times that I would sit and watch L in the hospital bed and would wonder what she was thinking? I know the good Lord up above was dealing with L's heart through this entire time in the hospital. It shows through the Facebook update and what she told M's dance teacher. Children are amazing and we can learn so much from them. Take time to slow down and listen to the words that come out of children's mouths. Out of the mouths of babes….