Did you hear that screaming? I confess it was me! It is no secret that my favorite seasons are just around the corner. If I could bottle up the fall and winter season, I would be a happy camper all year-around. The decorations, the holidays, the joyful attitudes, and special family events make days so cheerful and positive.
This past weekend, we had the opportunity to collaborate with At Home Stores and decorate the entrance to our home on a budget. This was our first shopping experience at an At Home Store. At Home provides a full solution of decor for your home, with a massive selection of specialty products for Halloween. You do not need any coupons as the prices are very affordable, especially with us on a strict budget.
We wanted to spruce up our front door entrance for the upcoming Halloween holiday. Halloween has brought a new meaning to us since L was diagnosed with her rare disease, eosinophilic esophagitis in January 2016. We want to have fun celebrating but keep it safe for L so we definitely had to incorporate teal pumpkins into our decorations.
Have you heard of the teal pumpkin project? The Teal Pumpkin Project was inspired by a local awareness activity run by the Food Allergy Community of East Tennessee (FACET) and launched as a national campaign by FARE in 2014. We hope you will help spread the word about this project and maybe even put out your own teal pumpkin to participate in your neighborhood.
The At Home Store we visited had teal pumpkins starting at the $5.99 price point. We purchased a large one and a small one.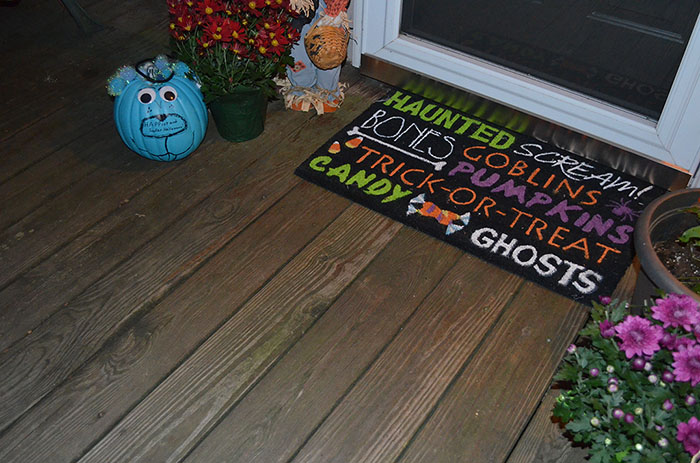 The door mat ($12.99) has all the colors we wanted to use with our decor. Aren't our witch feet ($16.99) the winner of the night? L was laughing so hard when she saw them lit up. Mr. Jack-O-Lantern ($14.99) helps give a nice glow to our mini teal pumpkin.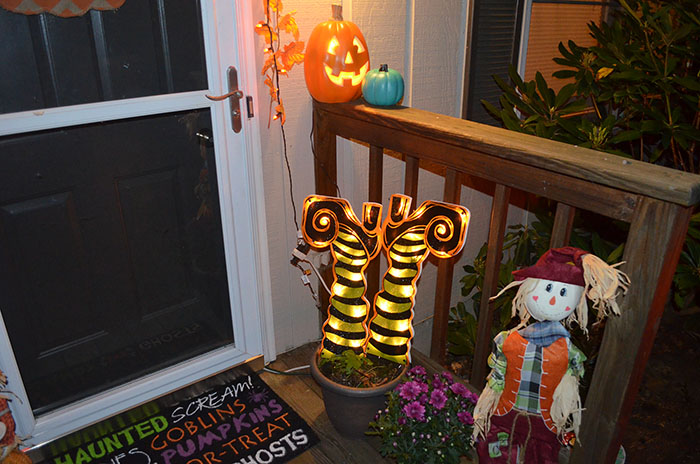 As guests come to visit us, they will have to walk the scary sidewalk ($9.99) and beware of those scarecrows. You never know how they will welcome you to our house.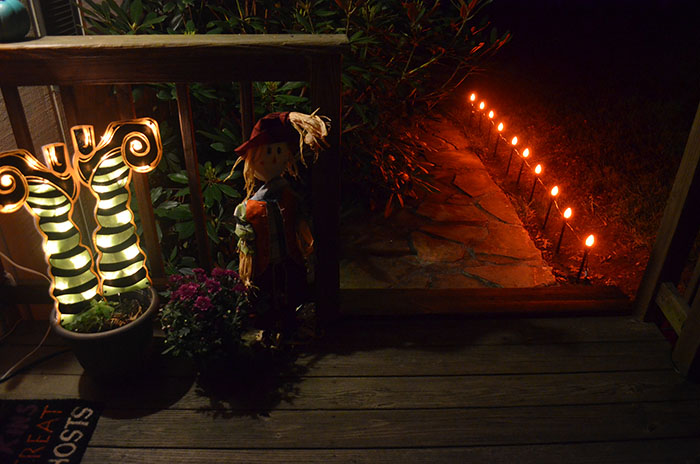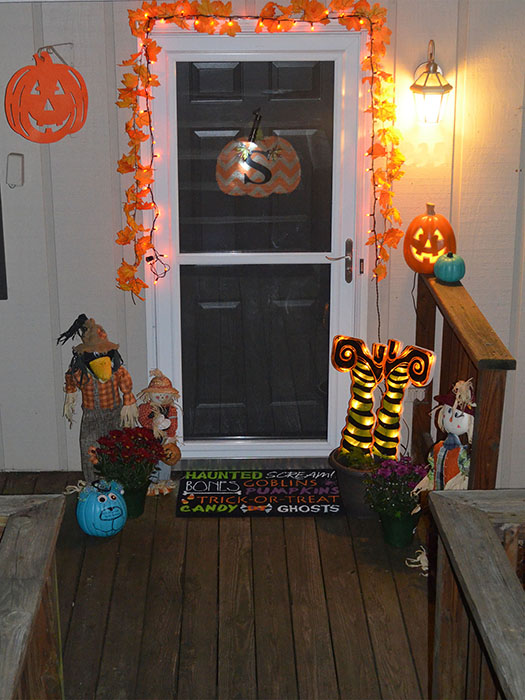 The whole family got in on the fun with decorating and we were able to not break the bank. Now, we have a festive entrance that is sure to have our neighbors enjoying the holiday cheer with us.
After all the decorating fun outdoors, we headed indoors to unwrap the fall goodness in our living room. At Home had fall and Halloween pillows starting at $12.99. I was able to grab two fall pillows for $14.99 each. I'm so in love. Then my oldest daughter, M, was able to find a light brown fleece blanket for only $9.99. The color combination works perfectly in our living room. We capped off the decor with a welcome "S" burlap sign ($7.99). The sign is even a better deal because I can keep it on the door until Thanksgiving!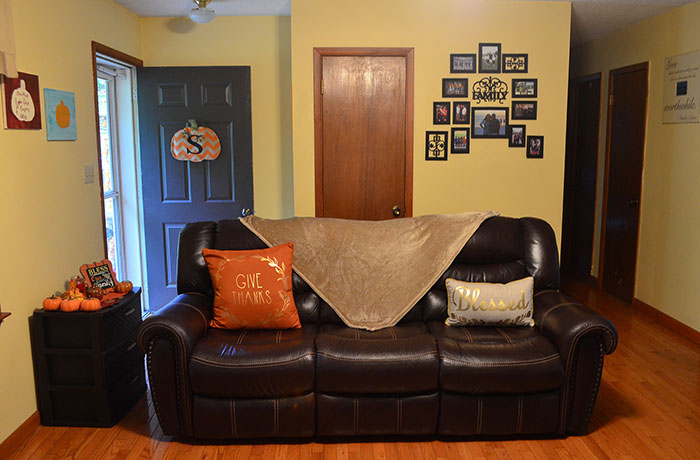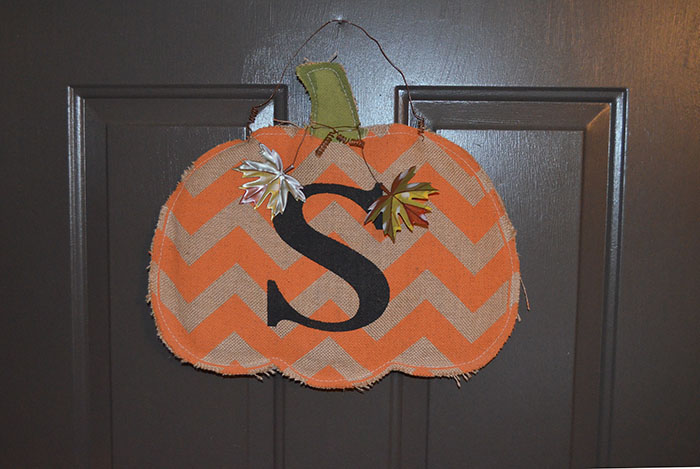 The smiles are spreading across our faces and we cannot quit looking at our decor. I'm so grateful for At Home Stores for having every day low prices that let you decorate on a budget.
Disclosure: This is a sponsored post with At Home Stores. As always, all thoughts and opinions are of my own.