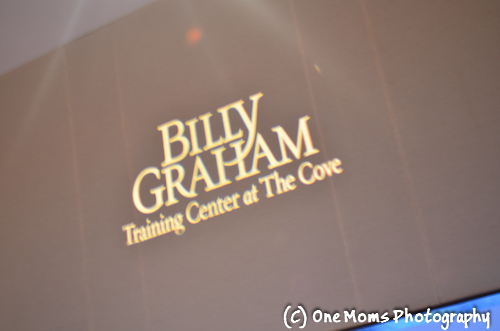 It is an amazing feeling when the Holy Spirit surrounds you and gives you chills from top to bottom. Oh how I love Jesus!
We had the honor of visiting the Billy Graham Training Center at The Cove last Sunday for their monthly "Evening at The Cove." We were guests of The Cove and the following is a recap of our time.
Once you arrive at The Cove and walk into the lobby. You will feel the beautiful presence of the Lord.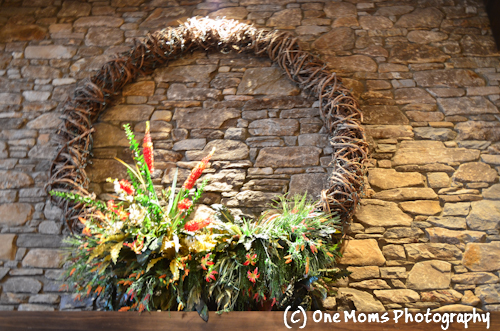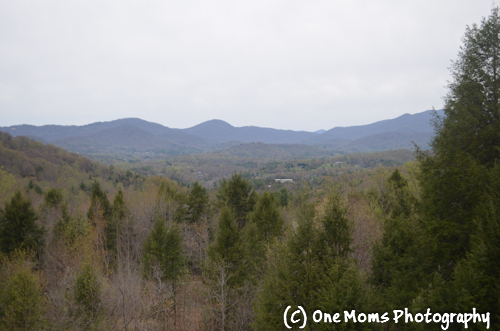 Each month a special concert guest arrives at The Cove for a spiritual-filled evening concert. This month, grammy award winner Matthew West, was the special guest. In the weeks prior, the girls would talk about attending their first real concert. They have had the opportunity of seeing smaller-scale or catching glimpse of concerts but this was their first real concert. I couldn't have been happier with Matthew West having this honor. The girls have been singing his songs for a long while now, and to see him in person was just mesmerizing to them.
Before the concert, we went on a little tour of The Cove. This is a spiritual retreat that I recommend you visiting with your church's bible study, with your husband or with best friends. You are able to get away from the hustle and bustle of life and really get connected with the Lord on a personal level. Believe me, we all need this ever so often. It helps with growing our relationship with Christ and like the title, you really get to enjoy his spirit.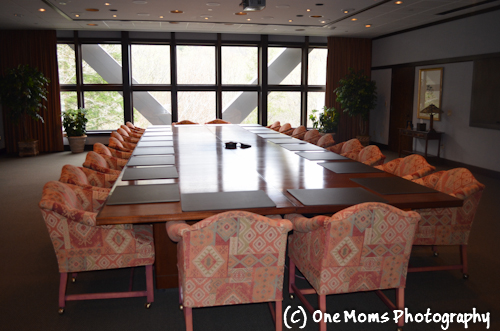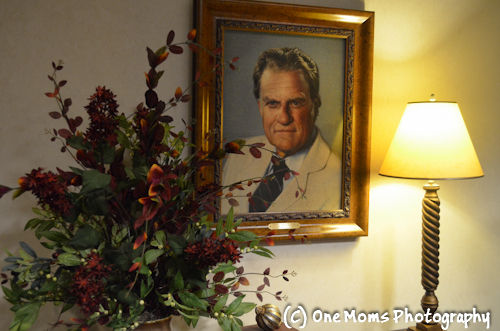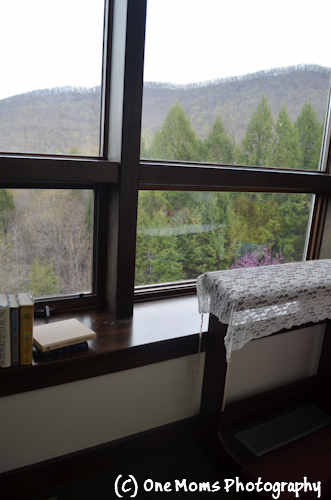 There is a prayer room with a prayer bench as portrayed above. Heaven on earth. Praying and overlooking the beautiful mountains. Oh the joy just fills my heart.
After our tour, we made our way into the dining room. The meal was delicious and there were plenty of gluten-free options. Win-win for the entire family.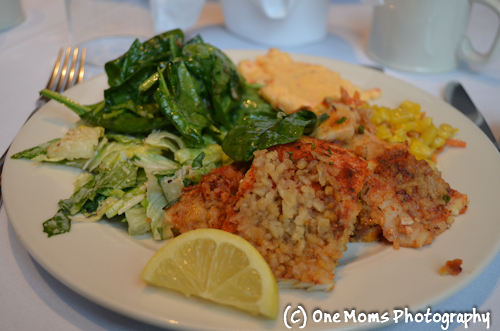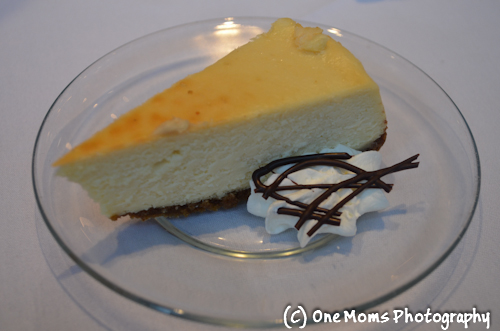 Delicious food and we had time to head out onto the deck over-looking the Western North Carolina Mountains with our friends. Some people may say it was coincidence that we were at The Cove the same time as our Best Friends, but I say it was a total God thing. I had called Malise and said, I heard you were going to The Cove on April 14th? She said yes… I said we are too! God knew we needed our families together and we like to think he made this happen for us. God is so good.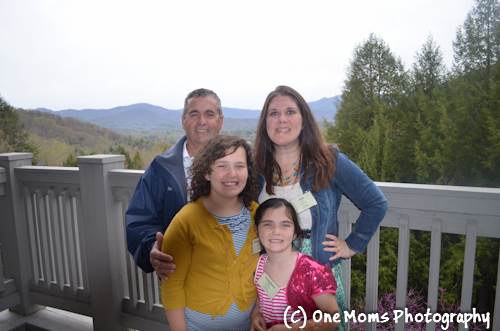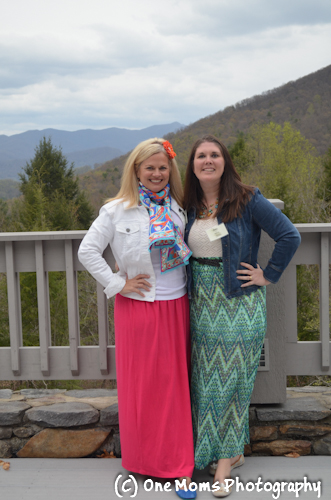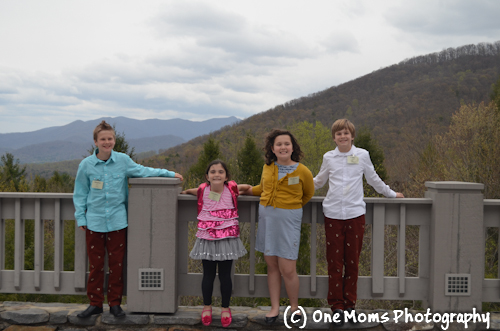 It was so refreshing to talk and catch-up with our friends and enjoy God's country. It is just so peaceful and time could have stood still.
It was time for the moment we had been waiting for – Matthew West! We all had smiles and just couldn't wait to head in and praise God's name. During the concert, I was moved to tears. To sit and watch our kids praising God and singing the songs word for word… my heart melted. We are raising our kids in this mixed-up world but yet they know who to follow in this world/life – God!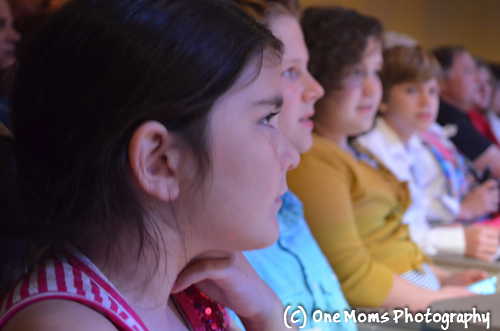 M mentioned to me that this was better than church service. She really was moved so much during the concert and I know God was dealing with her heart. At one time, she was brought to tears. This was a genuine-filled wholesome good time for the entire family.
Matthew West had us laughing, crying and praising all in one night. He is that good.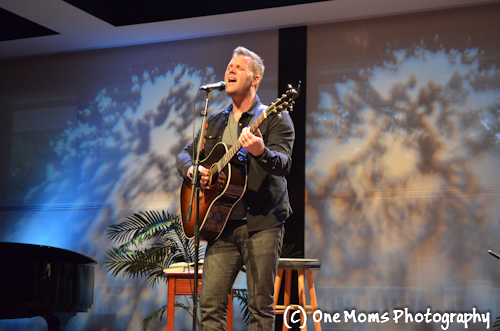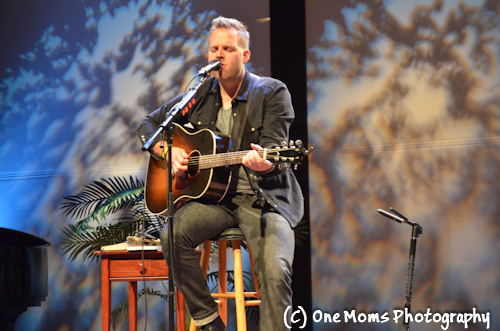 After the concert, Matthew greeted and talked with each and every guest. He also gave everyone the chance to take a photograph and give his autograph. You do not see many artists take the time with each family, but Matthew West did and I hear all the guests at The Evening at The Cove take this special time after each concert.
As you can see, this is a spirit-filled evening that you will enjoy so much. Check out The Cove website for future concerts. You will not be disappointed and I know you will leave The Cove feeling so uplifted!