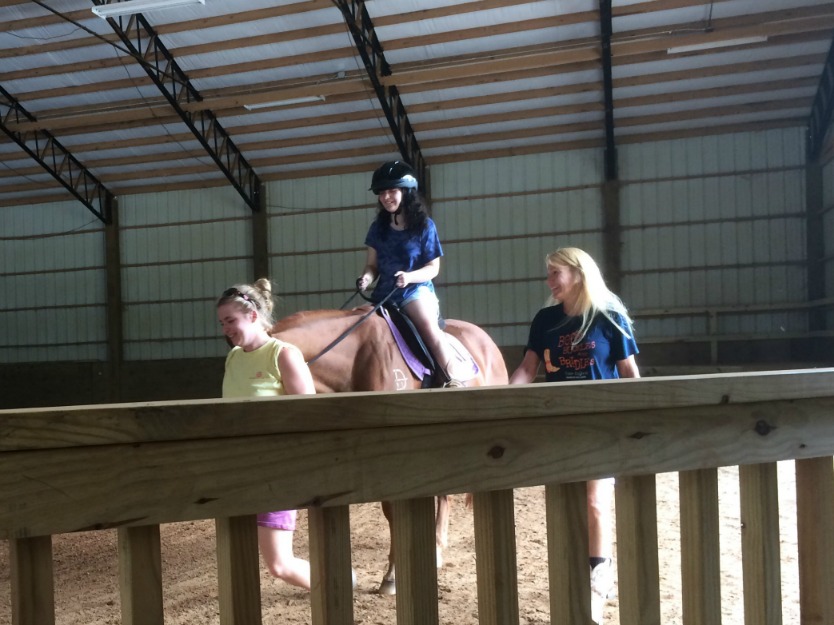 Do you see that smile on our L's face? That smile is priceless! We are coming up on the three-year mark of L's diagnosis of eosinophilic esophagitis. The last three years of living on formula only and failed food trials have caused great anxiety to L. This past Spring, she was diagnosed with sensory processing disorder. Our sweet girl's body is going through so much. Before her diagnosis, horse therapy was not even on my radar. If you do a quick google search, you will see horse therapy has been around for ages. The therapy works for patients dealing with chronic illnesses, autism, sensory processing disorder, cerebral palsy, down syndrome, and the list continues onward.
The progress in L is amazing. She is learning how to deal with her anxiety and sensory issues. The doctors hope that by getting these two things under control, she will be able to tackle food trials better and not be scared to move forward with trying new foods. When I came home from work this evening, L greeted me at the door and talked non-stop about her therapy session. The joy in her voice proves how much the therapy is working. Also, her therapist has created a great bond with L which was huge for us. L does not let her guard down often but we see how she beams with the therapist.
Most insurances will cover this type of therapy under occupational therapy. Start a conversation with your child's medical professional and then talk to your insurance. We will continue to update about progress, but at this moment, I am a very happy mom to see my daughter smiling so much again. Feel free to reach out with any questions.
We continue to pray each night in our family prayers that L will see a cure soon!