It's getting that time of year. I am working my way down my list and searching the internet for great deals. Today over at Juice in the City, they have a delicious brownie deal. Who doesn't love chocolate?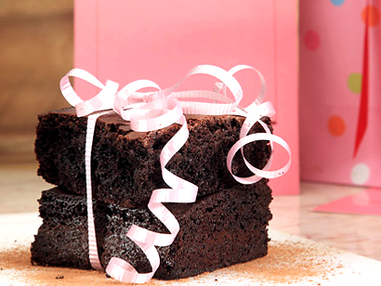 Featured on CNN and CBS and named after the owner's grandmother, this tiny artisan bakery uses only haute chocolate – namely Valrhona; the cocoa most coveted by ultra-chocoholics. And all of Ruth's offerings are lovingly handmade to order and shipped fresh out of the oven – nothing's ever frozen. Afraid of a chocolate coma? Choose gourmet cookies (like the chunky Caramella) or biscotti. Oh, and many of the goodies also come in gluten-free versions. Plus, did we mention your order arrives in one of Ruth's perfect pink signature packages? Divine!
The best part is you get $30 worth of brownies shipped for only $15! Now, you are talking about scoring some HUGE brownie points with the family. (pun intended) 🙂
Grab the deal today before it expires and you can beginning to check people off the Christmas list.