Christmas is officially only two sleeps away. Load up the family and head over to Concord, NC and enjoy wonderful family Christmas traditions.
Visit Cabarrus is eagerly awaiting your arrival with open arms.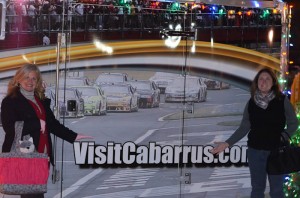 First stop: Check out the Carolina Christmas at Charlotte Motor Speedway. The Speedway is proudly boasting over 3 million lights this year.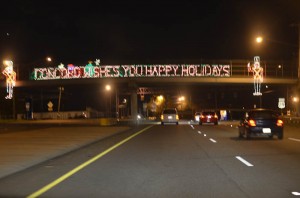 They have included several unique family experiences such as watching a family Christmas movie on the biggest HD movie screen. Tonight and tomorrow night "How the Grinch Stole Christmas" will be showcasing at 7pm. It is drive-in style so bring the popcorn and enjoy a new family tradition.
We were able to watch Polar Express earlier this month.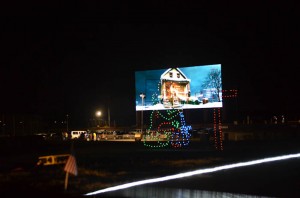 So many new Christmas light displays this year.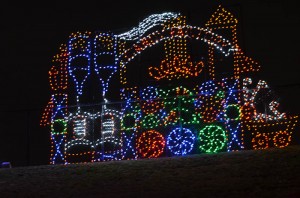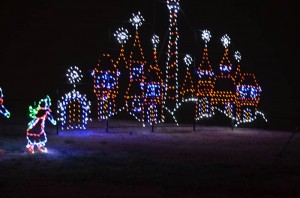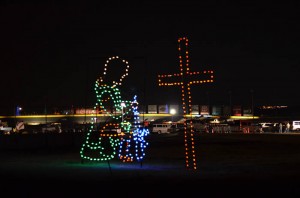 Our favorite part of the Carolina Christmas is walking into the town of Bethlehem to see the live Nativity Scene. Such an amazing feeling!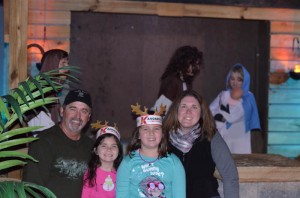 You can always finish up your last minute shopping too at Concord Mills Mall. We grabbed a few gifts at Bass Pro Shop. This has to be my husband's favorite store there.
Take a break and head over to Punchy's Diner for a delicious meal. You will be took back to a 50's style eatery. They even deliver the kid's meals in 50's style car. The girls were in awe. Also, check out the 50's car display while you wait on your meal. The food was delicious and you can dance to a few gigs on the old jukebox.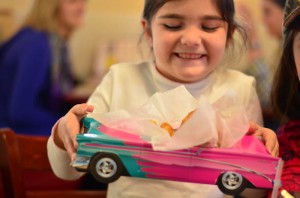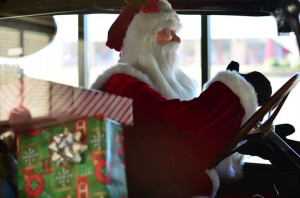 After your belly is full, head over to Kannapolis and experience the Magic of Kannapolis Christmas.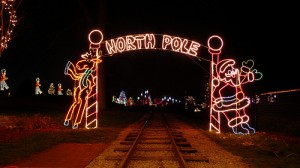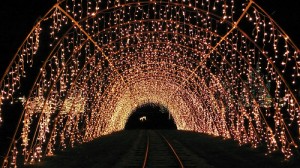 The Celebration of Lights boasts more than 175,000 lights and takes place at Village Park until – December 31 (closed Christmas Eve and Day). In addition to the light displays, other activities will also take place each night. For example, you can roast marshmallows and make s'mores. Again this year there is a permanent home for Santa. Performances from our very own Kannapolis Singing Bears will entertain the young and young at heart with a 30-minute Christmas Carol performance each hour on the hour beginning at 6 pm each evening. Hot chocolate, coffee and warm apple cider are also available for purchase in the concession.
As you can see, there is so much to do and enjoy the wonderful Christmas season in Visit Cabarrus. Take time this Christmas weekend and have fun. If not this weekend, then you have until December 31, 2011 to experience the Christmas traditions. Enjoy!
Merry Christmas!