Wow, take me back a few years to my grocery store days. As you know, I am really pushing hard this Holiday season to get meals served to the hungry. So many families are hurting this season and we all need to pull together to help these families. I am doing just that by volunteering my time tomorrow December 14, 2011 as Celebrity Guest Cashier at Lowes Foods in Boone, NC.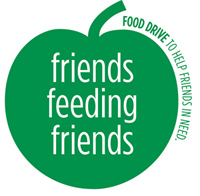 CELEBRITY BLOGGERS PITCH IN FOR FOOD DRIVE
Mom and food bloggers from NC and SC are joining efforts as celebrity cashiers this week. Tweets and posts are powerful communication tools in today's world. That's why Lowes Foods has enlisted the help of North and South Carolina bloggers to make its 17th annual Friends Feeding Friends food drive an even bigger success.
Monday, December 12
Celebrity blogger: Kristen Daukas, from Twin City Sam
Time: 10 a.m. – noon
Location: 3372 Robinhood Road, Winston Salem
Tuesday, December 13
Celebrity blogger: Heather Solos from Home Ec 101
Time: 10 a.m. – noon
Location: 970 Cipriana Drive, Myrtle Beach
Celebrity blogger: Malise Terrell from Carolina Mama
Time: 10 a.m. – noon
Location: 1961 High House Road, Cary
Wednesday, December 14
Celebrity blogger: Yours Truly
Time: 10 a.m. – noon
Location: 267 New Market Centre, Boone
Celebrity blogger: Jessie Alonzo from Moola Saving Mom
Time: 10 a.m. – noon
Location: 5180 Reidsville Road, Walkertown
Celebrity blogger: Liz Biro from Port City Foodies
Time: 10 a.m. – noon
Location: 805 Pine Grove Drive, Wilmington
Thursday, December 15
Celebrity blogger: Jessica Lieb from The B Keeps Us Honest
Time: 10 a.m. – noon
Location: 7281 NC Hwy 42 West, Raleigh
This is the seventeenth year that Lowes Foods has partnered with local food banks to help feed families in North Carolina, South Carolina and Virginia. This year's goal is to collect more than 600,000 pounds of food to provide around 504,000 meals to those in need. Currently, stores have received nearly 40,000 pounds. Come out and see me. I would love your help in achieving the goal of 600,000 pounds. No help is too big or too small. Don't have the time to pick up food? No worries, we have you covered. Just come on in and purchase pre-made bags of non-perishable items most needed in the food banks in any Lowes Foods or Just $ave Foods store. Donation bins are located at the front of each store for quick and easy drop off. You can also choose to donate cash at the register in increments of $1.00, $3.00 and $5.00 amounts.
I hope to see some of my biggest fans there tomorrow!