It is true parents, moon dough has revised their formula. I was so happy to hear this news as I was not a big fan of the old formula, even though the girls were fans.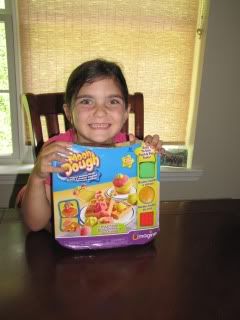 The new formula is now less crumbly which means no mess and the consistency is better for molding. L was able to test out the formula first hand. She is testing out the Moon Dough Push N' Pop Breakfast.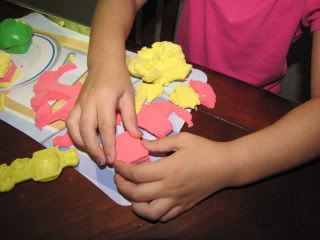 The molds were super cool as every detail would come out just right. There would be no mess as she used the tools and L's imagination was running freely. She really loved how the push n' pop tools worked and used those tools the most.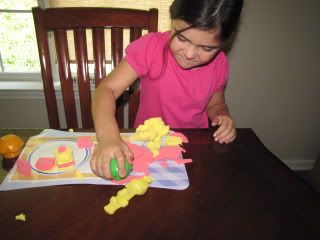 The Push N' Pop Breakfast includes:
* 3 Push & Pop Tools
* Twisty Mold
* 2 colors of Moon Dough
* 1 Themed Mat
Retail Price: Only $9.99
The mat was very practical and allowed L to create all her foods directly on the mat instead of on the table. Clean-up was super fast.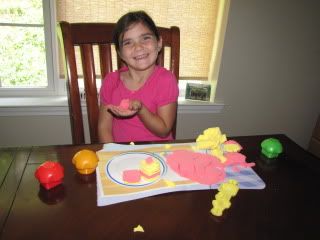 L commented that the moon dough does not smell. She is correct, as the new moon dough formula is odor-free. Of course, what I have always loved about moon dough, is that it never dries out. This still holds true with the new formula.
I now am very willingly to let the girls play with moon dough more now. For this, the girls are giving the new moon dough two thumbs up.
Disclosure: Team Mom Media supplied us with the Push N' Pop Breakfast Moon Dough kit to facilitate this review. All thoughts and opinions are of my own.