How do you keep up with the latest trends? My girls are the ones that have to keep me up on the latest trends. Who knew that I could be so involved in social media, but be so far behind on the latest kid trends. Thankfully, my girls are fashionistas and love to dish on the latest trends when I pick them up in the carpool line. The latest trend to hit here in NC is the PocketBac holders from Bath and Body Works.
The girls love to use these holders on their lunch bags, their back packs and their little purses. It is so cute and actually a trend that I am loving for healthy reasons. The girls love to use their hand sanitizer now after they eat lunch, come in from playing at recess at school or any other activities they may be taking part in during school hours.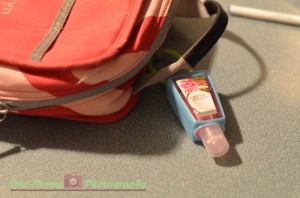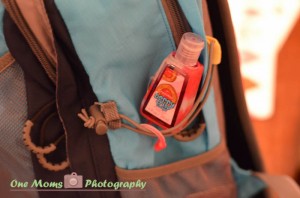 The holders range from $.50 to $4.00 here in NC. Of course, my frugal self allow the girls to purchase the $.50. Also, the miniature sanitizers are on sale right now for 5 for $5.00. I hope this trend will stick as it is an affordable one, a cleaner one and shall I say fashionable one? 🙂
According to the girls, they test out each others different sanitizers and see which ones they like the best during class. I have to say, well thought out marketing for the Bath and Body Works team.