Winter here in the NC mountains has been very mild. I am still awaiting on our big snow storm. We have had several small snow storms that has only accumulated up to 3 inches. 3 inch storms are very rare for us, but you will take what you get right?
Since the last storm declared a snow day for the county, Scott and M decided to take advantage of snow day rates and hit the slopes for the day. Scott and I enjoy doing one-on-one dates with the girls so I know this day was very special for hubby and M.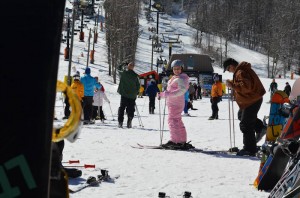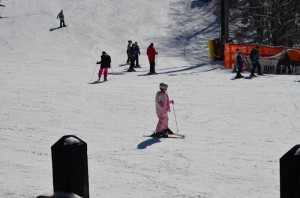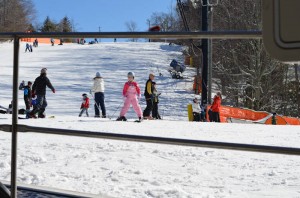 M owned the slopes. The first time she came down the big hill, she forgot to do pizza. I was a little worried, but she did what anyone would probably do and just fell. She got right back up and hit the slopes wide open again. She remembered to do pizza with her ski's after the first incident. I am so proud of M for not ever giving up. She always puts 110% in everything that she participates in — this makes for one proud mommy.
Of course, we could not leave out L during the snow day. L and I went and joined in the snow fun in the afternoon. She was a very happy snow camper.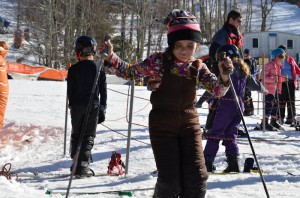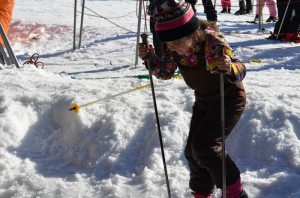 Sisters finish out the day together on the slopes. Priceless!