Since my girls were just learning to walk, I encouraged the love of art to them. My husband and I would turn off the television and just let the radio blast. We would all just dance around and have so many smiles and joy filling our faces. The girls have welcomed the love of art into their lives. I could not be a happier parent.
I feel like encouraging the love of art can help a child succeed in this crazy life. Arts help kids express their feelings and just really have a moment to shine. This past weekend, my sweet L was able to let her love of ballet and tap shine on stage. I was beaming ear to ear. You better believe too when that curtain was raised for the first time and I caught glimpse of my precious daughter on the big stage for the first time, that the tears just starting streaming down my cheeks. This was not tears of sadness, but tears of happiness and joy. The love and the beauty caught on eye contact with L and I when she was on stage just moved me so much. I could see the joy in her sweet eyes and see happiness filling up inside her body.
L is usually my little shy girl, but she left the shyness at the door as she did her tap routine to Elvis Presley's song Teddy Bear. She would take her air guitar to a whole new level with the leg action she would put into the movements.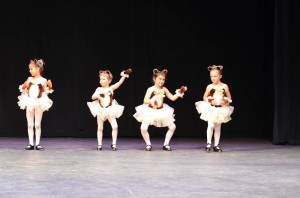 You can really see how much she was enjoying the recital. The expression on her face below just tells it all!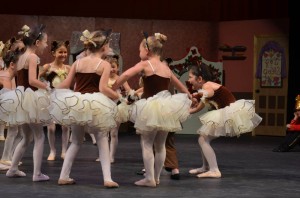 I loved seeing her perform in the ballet. She has always wanted to be a ballerina and now her dream was being fulfilled right before our eyes. I am such a proud mom!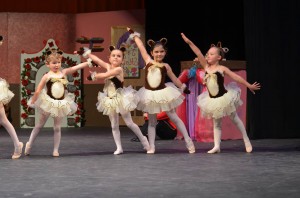 Do you encourage your child's love for the arts?