I am back from the Blissdom Conference all refreshed and energized. The workshops were amazing and filled with a wealth of knowledge to take your blog to the next level. The ideas are spinning in my head to make One Moms World a better resource for parents all around which means YOU. Stay tuned in the next month. I think you will enjoy the changes.
One of the highlights of Blissdom was the private concert by Rascal Flatts.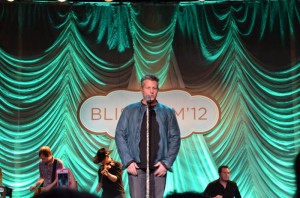 I have enjoyed their music for a very long time now. Back in 2007, I made a M's preschool video with their song My Wish. Great group who loves their fans and God. The two songs we really enjoy are God Bless the Broken Road and Life is a Highway. You can imagine my face when Rascal Flatts took to the stage with these two songs. My hands were up in the hair and I was smiling ear to ear.
Turn up your speakers and enjoy!