We received fantastic news at Scott's 6-week surgery follow-up appointment. He was able to wean off two of his heart medications and given a prescription to go enjoy life. He will return in 9 months. God is so good! The cardiologist told us Scott's heart stopped for a considerable amount of time and a machine had to pace his heart. The doctor believes that Scott will live a great life without any further complications. He can't guarantee that Scott will not have any other heart issues, but he feels really good about the outcome. We are all so happy and give God the glory! Obviously, we are very grateful for modern medicine and a trustworthy doctor.
To celebrate the news, we decided to enjoy a little staycation. The first day was driving south of Asheville, NC to Transylvania County. Family friends recommended the falls at Dupont Forest State Park. These are easy hikes for families to view the falls. We were able to view the High Falls and Triple Falls. There is a picnic shelter beside High Falls that families can enjoy a picnic. Once I saw Scott look at the falls, I got tears in my eyes. My husband is healthy again to be able to enjoy the great outdoors and family time.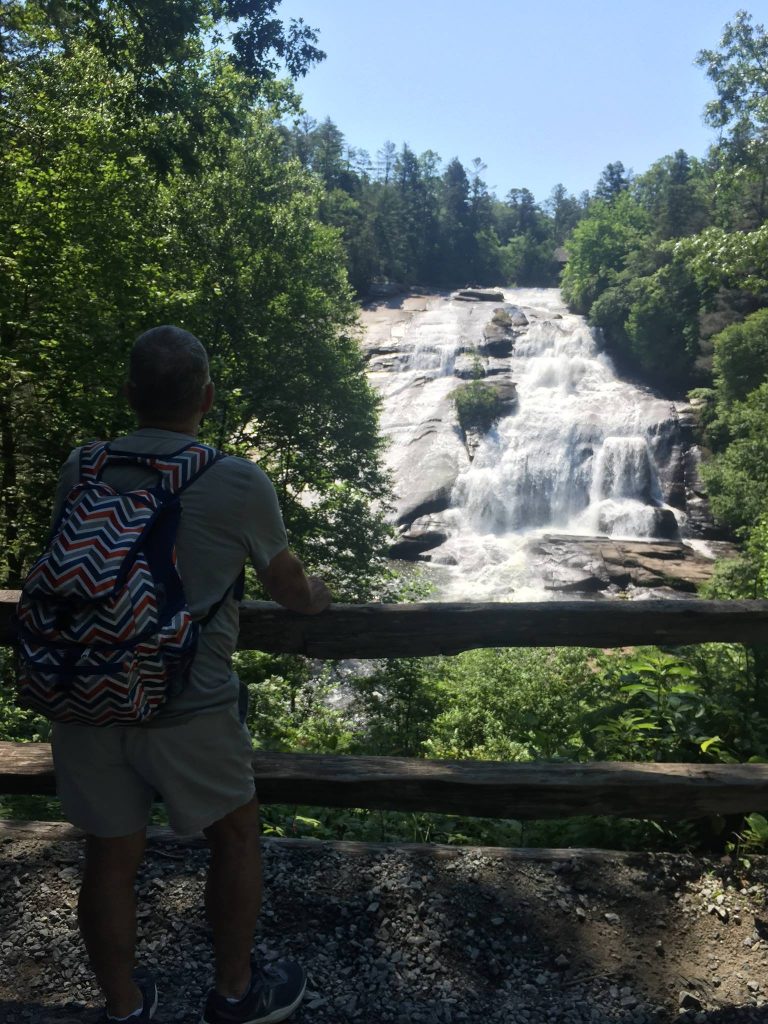 He did not get out of breath and thoroughly enjoyed the day. The temperature outside was close to 80, but there is a lot of shade on the trails. I still recommend taking water bottles for the family.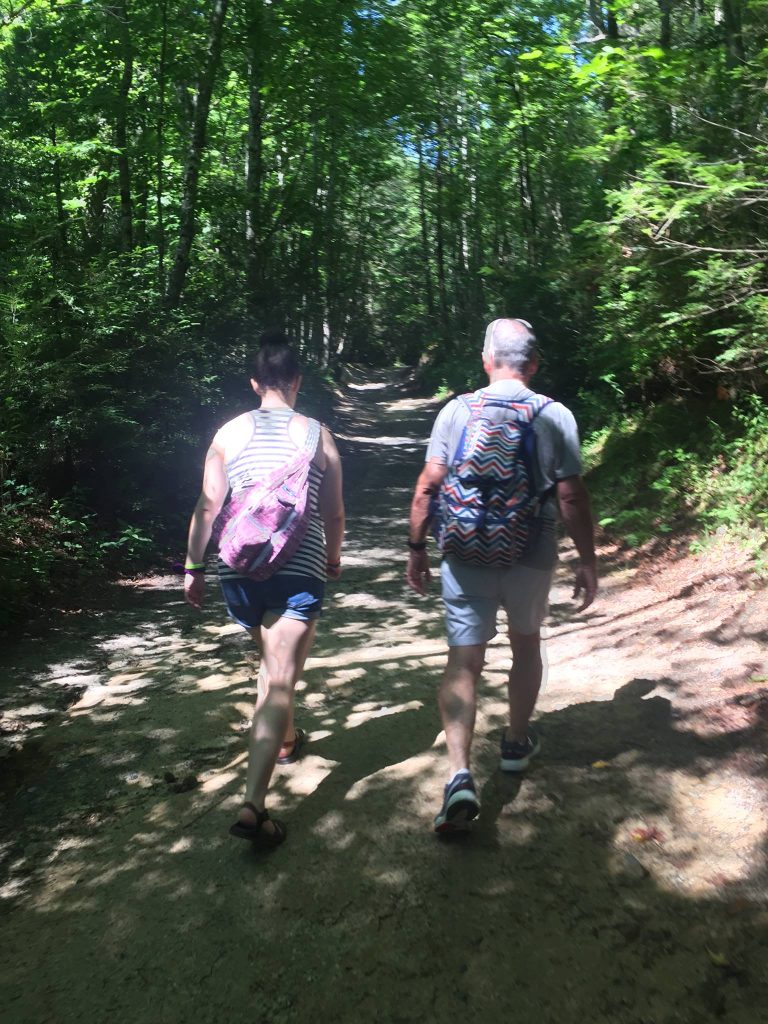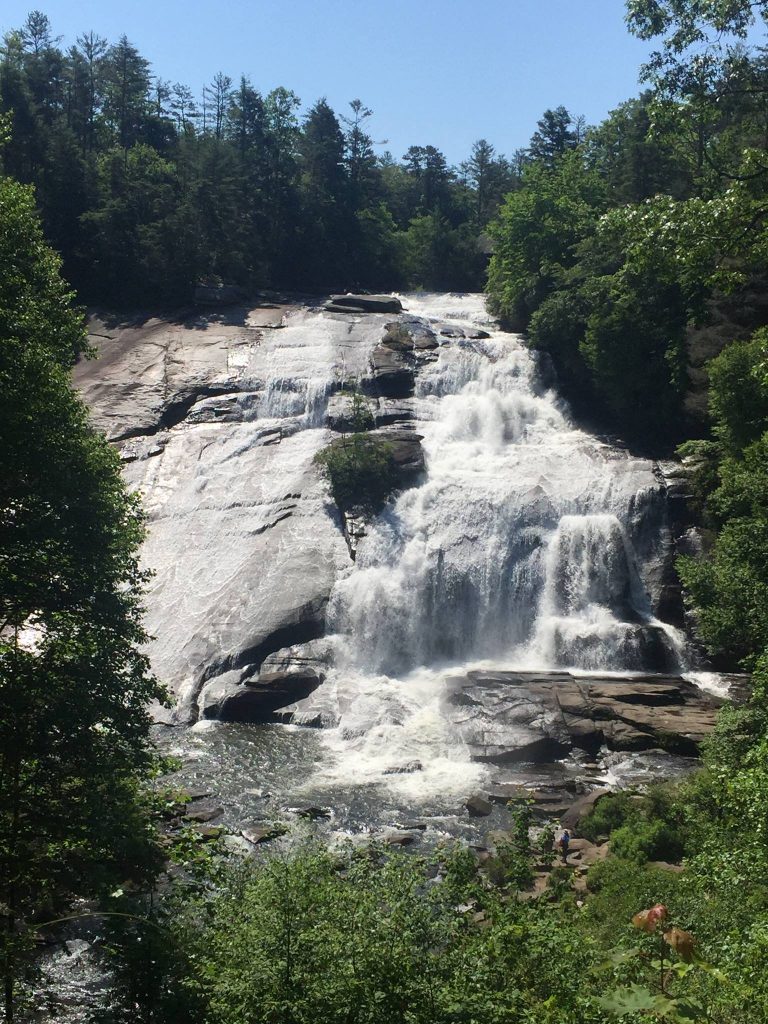 This was a big outdoor adventure for L as well. The summer months are her best months with her EoE. The pollen has gone away and she can finally get outdoors. My heart is full of happiness.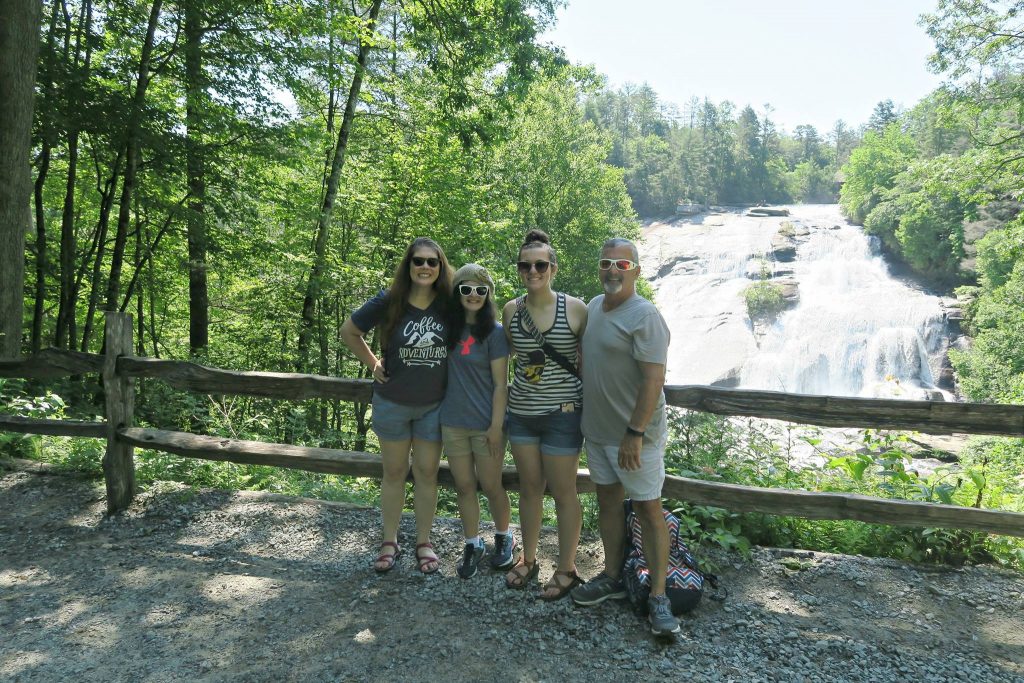 We recommend this day to for the entire family. Soak in the sounds of the rushing waterfall and enjoy the quality family time. We hope to go back in the fall to see the all leaves turning.