My favorite time of the year is just around the corner. The leaves are starting to turn in Western North Carolina. The fall foliage is a beautiful scene and one that I do not want to miss each year. Pack a picnic and take a road trip to Jackson County in North Carolina to experience all the fall beauty. We have the perfect trip itinerary for you!
Bear Shadow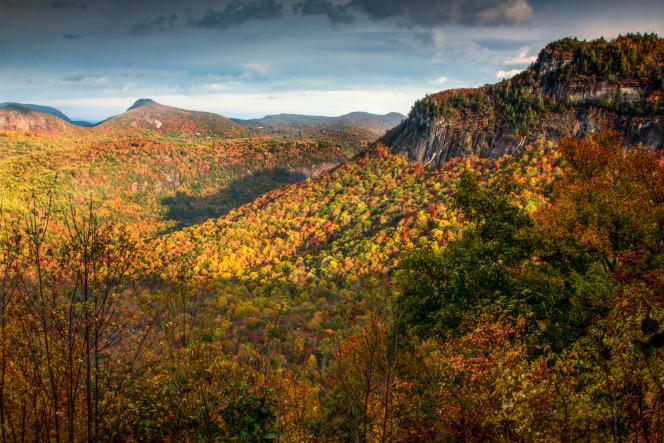 Jackson County is the only place in the country to see the fall phenomena known as the "Shadow of the Bear." From mid-October to mid-November, when the sun sets behind Whiteside Mountain, its shadow casts the perfect image of a black bear over the mountain's colorful landscape. Visitors can enjoy the shadow from a premium viewing spot at Rhodes Big View Overlook off Highway 64 between 5:30-6:00 p.m.
Panthertown Valley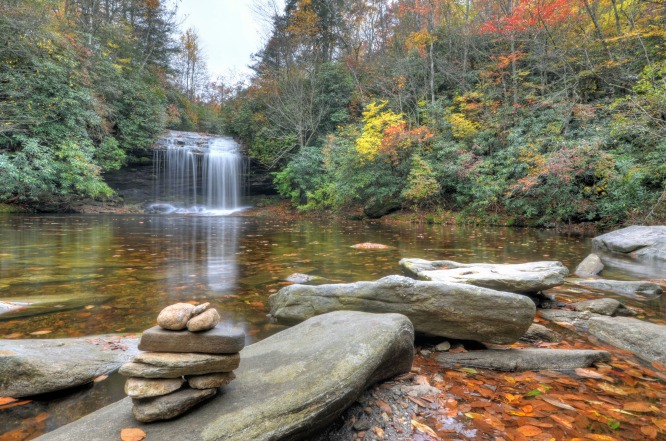 Known as the "Yosemite of the East," Panthertown Valley is a hiker's paradise with more than 30 miles of backcountry trails and 12 waterfalls to discover along the way. The hiking trails offer rewarding views of the fall colors with stops overlooking valleys and 360-degree views of the stunning landscape coated in red, orange and yellow. Mountain bikers can also navigate the designated trails throughout Panthertown.
Whiteside Mountain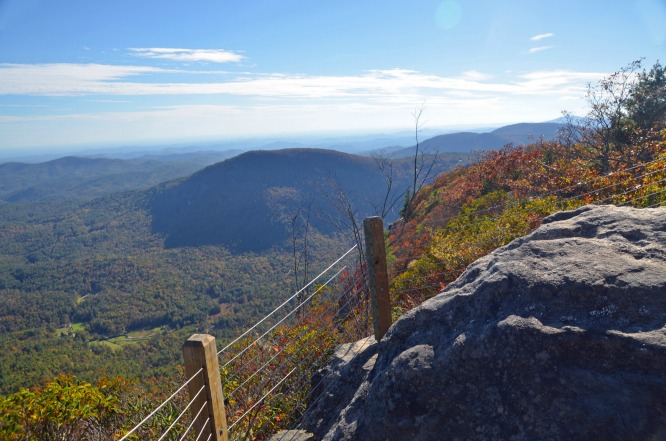 Whiteside Mountain is said to be one of the oldest mountains in the world, between 390 to 460-million-years-old, and is one of Jackson County's most recognizable peaks, with its sheer, vertical cliffs that tower above the valley below. Scope out the fall foliage from a two-mile trail that crosses the Eastern Continental Divide, providing incredible views of the Appalachian Mountains with vibrant autumn shades. Hikers have a choice of reaching the summit via the gentler former roadway or using the more scenic, but steeper, trail, which includes lots of Forest Service-constructed stairways.
Blue Ridge Parkway – Waterrock Knob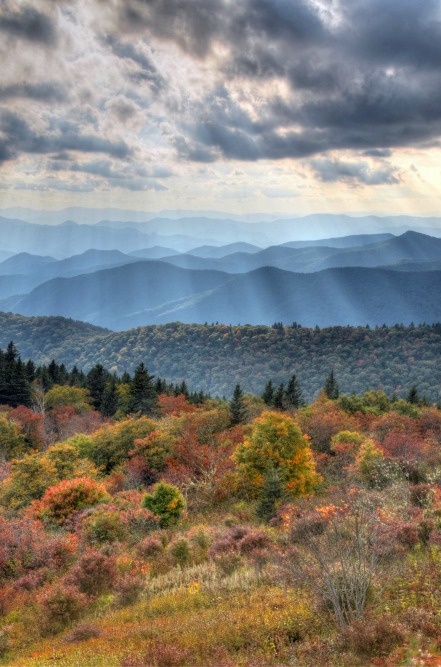 Bordering 45 miles of Jackson County, the Blue Ridge Parkway is the must-see scenic drive in the fall with an explosion of color as far as the eye can see. The Waterrock Knob Overlook at mile 451.2 provides another spectacular view, offering a four-state panorama of the Great Smoky Mountains painted in fall colors. Leaf-seekers can also take the 1.2-mile hiking trail to the top of the knob, gaining 412 feet in elevation, to find even more breathtaking views.
Lake Glenville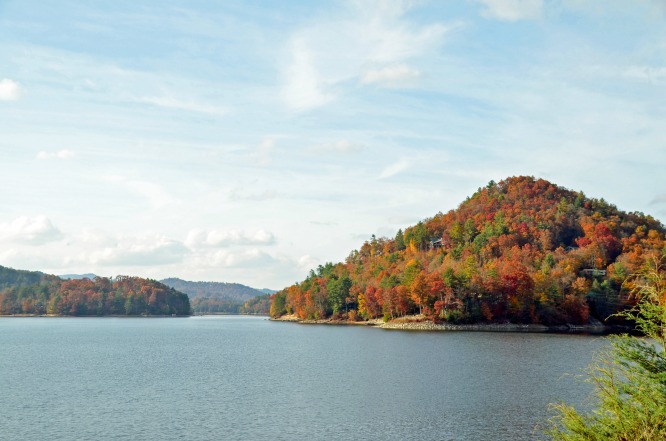 One of the highest-elevation lakes east of the Rocky Mountains at 3,500 feet above sea level, Lake Glenville is also one of the largest lakes in the county. With an expansive 26 miles of shoreline, seven islands and three gorgeous waterfalls, the lake is a great stop along a fall road trip to see the colorful leaves' reflection over the water while fishing or boating.