Have I mentioned lately, how this is my favorite time of year? Oh I just love it. It was so hard to get in the Christmas spirit in Florida last year, so you know we are really loving it this year.
First off… we had our small town Christmas Tree lighting. It was so glorious and soooo packed. We live in a Resort town where a lot of tourists visit and especially this time of year with all the ski slopes here. So needless to say it was packed at the lighting show. We saw so many tags from Florida and Georgia… so funny. We snapped a couple picts in front of the infamous Christmas tree.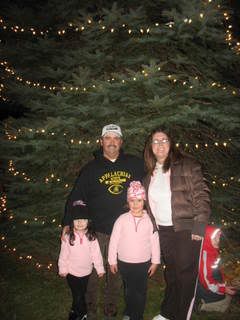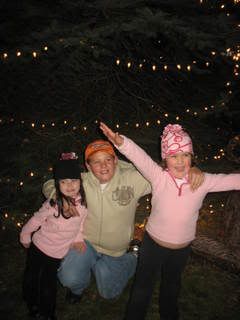 Once the girls had played their hearts out, and we had enough of hot chocolate and hot cider… we decided we better head home to get the girls in bed. It was a big day the next day you know ;). M was in her very first Christmas parade. She was beyond excited… she was over the moon. I am not going to lie, the tears were flowing when I seen her go by up in the parade up on her float. I cannot believe she looked so grown up. Gosh I love her so much and seeing her blow kisses to me from the float just made my heart melt all over. Here are a couple picts from the parade and a short video of her.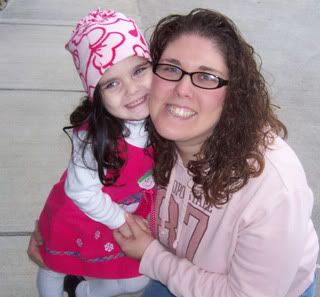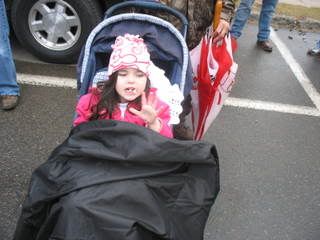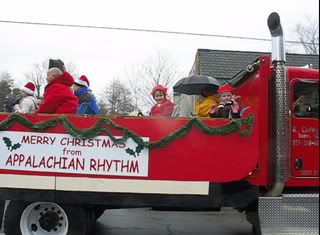 We chilled out at home afterwards as the sleet started coming down. I fixed a big crockpot full of homemade chili and it was just sure bliss the rest of the night enjoying family time.
Once we got up this morning after a good night's rest… it was still freezing rain so I decided it was Christmas craft time. The girls really enjoy doing crafts and I just love the interaction we have together while doing the crafts. We worked on some big red bells made out of cups, Christmas wreaths, Christmas ornaments and snowflakes. These ideas just come off the top of my head this morning in a split second, but I really think they had a great time.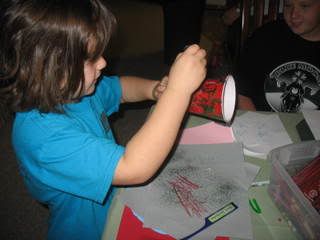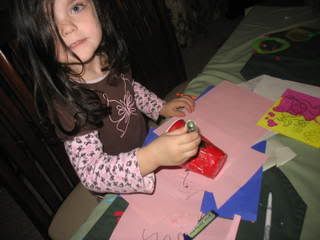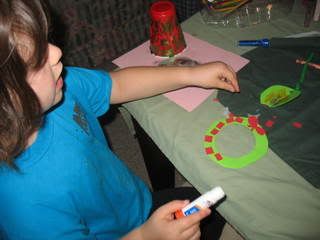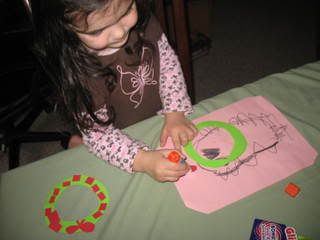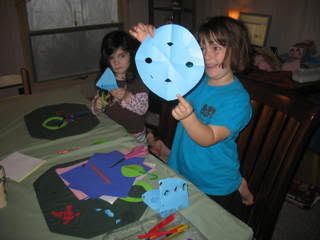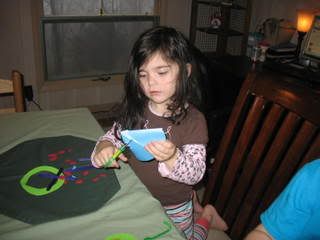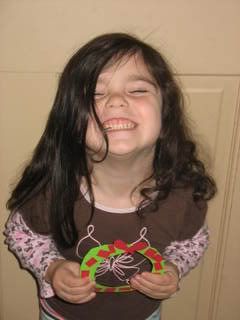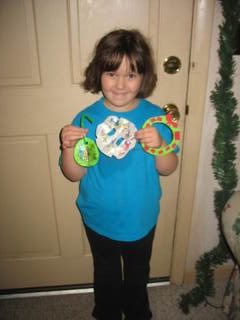 They all turned out so good and definitely will be up as our Christmas decorations each and every year. I want my girls to remember these traditions, as I don't have anything from when I was a child. Makes me sad, so I am making it up with my girls in hopes they will pass it on down to their children as well.
Merry Christmas everyone :)… December is here. Can you believe it?