Happy Thanksgiving to all my readers. I am thankful for each and every one of you. I know you may not read each day, but I am thankful you do read.
This blog started back in 2005 and it is not the biggest blog in the world, but it is my little writing area on the web. My thoughts are able to be expressed, my recommendations are able to be posted and it helps give back to my family. For that, I am very thankful.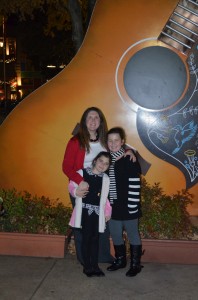 This has been a wonderful year filled with many blessings. We arrive at this Thanksgiving with a lot of uncertainty with my family. My husband's temporary job is coming to a close. We are praying for a full-time offer. My contract is ending with my four-year gig with BabyCenter (Johnson & Johnson). It is a sad time but I am trying to not focus on the sadness. BabyCenter has given me an amazing four years. The time when my husband had his heart attack and flipped his car that put him out of work for 3 months and ultimately led to a permanent lay-off. BabyCenter recruited me just a couple months after his heart attack. It has allowed me to put food on the table, put a roof over our heads, buy clothes and provide food and gifts during the holidays. I am forever grateful and thankful.
Even though, I do not have anything lined up for the moment, I am trusting in God that he will place my husband and I in permanent positions so we can continue to provide for my family. I do not take anything for granted. I am thankful for the heat that keeps us warm at night and the hot water that helps us take warm showers. My request this Thanksgiving is to not look at all the material things but look at all the things that really make your life better. Give thanks to the Lord for those things and thanks to special people in your life.
I am thankful for my boss Dina. She has been such a gracious friend even outside of work and I know only wants the best for me. I do not tell her thanks enough.
Who will you tell thank you too?
Have a Wonderful and Happy Thanksgiving!!