As we all know, we have a special love connection with our children. This time last year, our family was leaping into new territory. My stepdaughter welcomed Baby J into the family. Would I be able to love him as much as I do my own girls? There was an immediate love connection when we met Baby J in the hospital.
My husband and our girls had this immediate undying love for our sweet Baby J. God's sweet miracle was introduced into our lives and we definitely were swept off our feet. This grandparent gig is one of the sweetest gig's that I have been blessed to take part of. As soon as his eyes catches our eyes, he immediately starts smiling and kicking his feet. He may not be able to carry on conversations with us, but the smiles and kicks are all the communication that we need to know. There is a deep love between us all.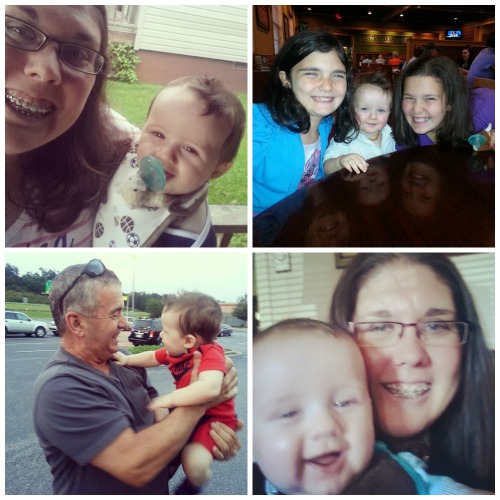 A baby's love is so sweet and I know I want to cherish every minute and create as many memories as we can create. Time truly goes by too fast as M and L are 9 and 10.
Even though my stepdaughter has the most fashionable cloth diapers on the market, there are times that we need to let Baby J wear non-cloth diapers. BabyCenter welcomed me to partner with them on their latest campaign with Pampers Swaddlers. I was thrilled to join in the campaign.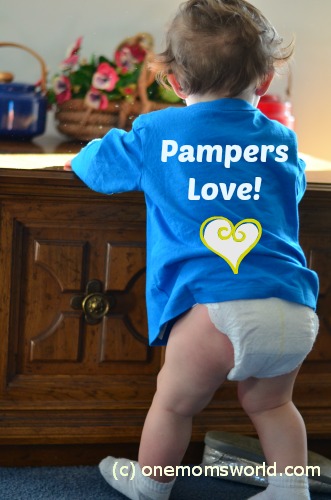 First off, Pampers have changed so much since the girls were babies. See the yellow strip going down the back of the diaper? That is the neatest little strip. The strip is called a color-changing wetness indicator. Smart move Pampers.
The Swaddlers are very soft and contour to fit the baby well since babies are always on the go with either crawling, scooting or even walking. Again, another smart move with the softness factor.
Did you know Pampers are #1 worldwide diaper brand serving 25 million babies in more than 100 countries around the world? Pampers is committed to make your baby happy and loves to hear from families all over to hear their feedback. Due to the feedback, Pampers made their Swaddlers diapers available up to size 5.
Each diaper includes an absorb away liner. Check out this short clip to see the new and improved Swaddlers diaper.
WIN!!!!
3 WINNERS will receive one month's supply of diapers and wipes (in the form of coupons).
a Rafflecopter giveaway
Disclaimer: This post is part of a sponsorship on BabyCenter. I received a free sample of the product for the purpose of this review.