Hey Valentines are not just for sweethearts right? This is the first year that my oldest daughter really got into Valentines. I'm thinking probably because they talked about it so much at her preschool. She was so excited for Valentines Day to come. She kept asking me each day for like the whole week before.
On Tuesday evening we sat down and did her Dora Valentine cards for preschool. I am proud to say she wrote her name all by herself on each one. I'm such a proud mom and I believe Madisyn was even prouder. She couldn't wait to announce to her daddy when he come home.
So she was all stoked to go to bed Tuesday night so she could wake up for Valentines Day. Wednesday morning she leaped out of bed and said mommy HAPPY VALENTINES DAY. I love you mommy. There goes the heart melt. She definitely knows how to pull the oh heart strings ;). We did our morning routine and off to the preschool we go.
They had a great Valentines Party even inspite of the winter weather we had. It was so cute seeing the preschooler kids gush over their valentines. Madisyn definitely hit the motherload for cards and candy.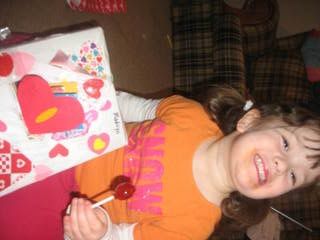 They even remembered her little sis ;). That was a big bonus in Lyndsee's eyes: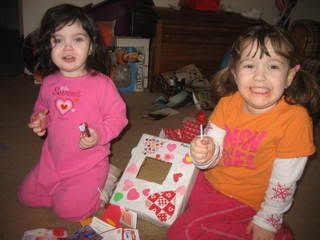 Now just because preschool was over, we could not stop the festivities there now could we ;). We came home and made Valentine Biscuits for daddy when he came home. Our little homemade love gift to the greatest man in our lives :).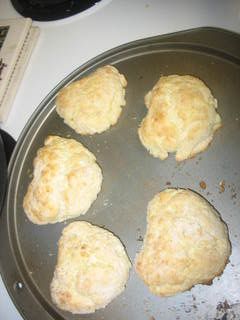 So it was fun making this Valentines a great family holiday and seeing the girls get all excited. It doesn't just have to be all about mushy mushy sweethearts. Make it a family tradition and something your children will carry on with them through life and make traditions with their own family.