I cannot believe that Summer 08 is over. It went by so fast. We just had to end it on a bang and took the girls to Tweetsie. I found out really quick that my 5 year old is not scared of nothing as far as riding rides. Let me show you what we went on, that about gave this  momma heart failure ;).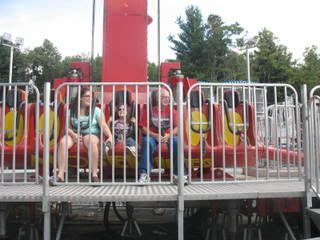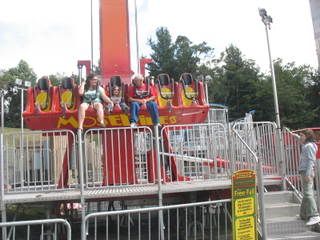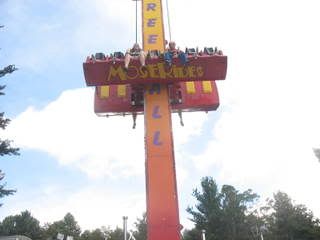 You better believe this momma was screaming all the way up and down. Madisyn was just holding on to me really tight. What it would do is take you up and drop you really fast with no warning. It did that over and over. PHEW!!!!
She was riding all the adult rides and kept asking to re-ride them.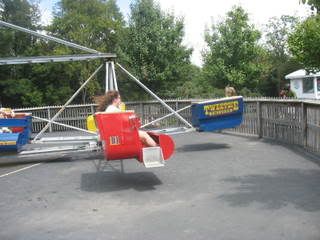 We finally talked her into going to feed the animals. The girls had an absolute blast with the animals eating out of their hands.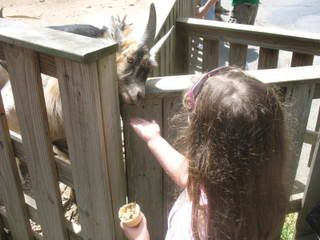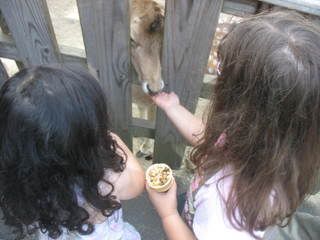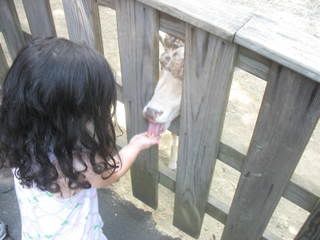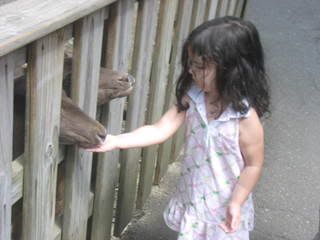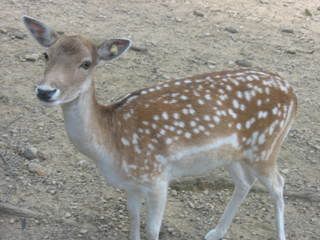 I actually got Lyndsee on a ride finally.. her first ever. So cute.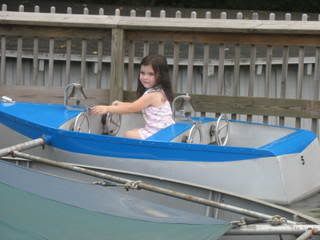 It was fun to let our hair down so to speak and just go with the flow :). Good bye Summer… HELLO Fall 08 🙂