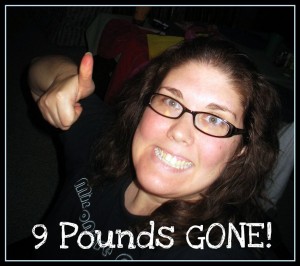 I was sooooo excited about tonight's Weigh in Number 4. I am shouting from the roof tops, I am below 200 pounds!!!! Did you hear that? I am below 200 pounds 🙂 🙂 :).
When hubbs and I first got together I was 132 pounds… I just know I can get back down to that. I have not been below 200 pounds since September 2006. When I weighed in… and she told me my weight loss… I immediately said out loud I am below 200 pounds and turned around and looked at my best pal Cindy and just smiled really big to her. Thanks Cindy for doing this journey with me.
I am so excited tonight and can not rub the smile away off of my face. Just had to share!