Let's take a journey over to snowy mountain. I promise it is loads of fun 🙂 We have had 3 snow storms in a week and expecting another one tomorrow night. Pretty please old man winter hold off until M's Thanksgiving program at school.
So I am going to entertain you with a couple of sledding pictures. Yes, ole Jen decided to get on a sled and have loads of fun with her girls during the snow day M was having. I will NOT show you the pictures of me tumbling off of the sled and down into the embankment haha.
Look at our driveway: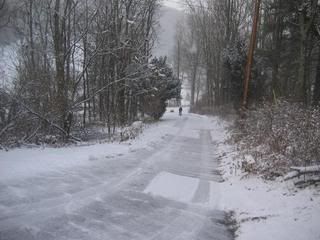 Oh let's go ahead and give it a try: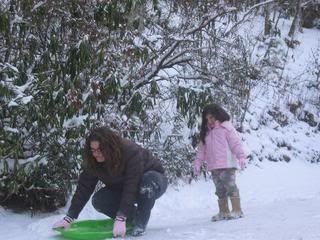 Ok, we are down M. Will you promise to stop us if we get to going too fast?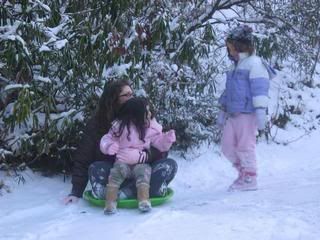 Phew that's enough for this mom. M was ready to go full blast and the faster she could go was the better.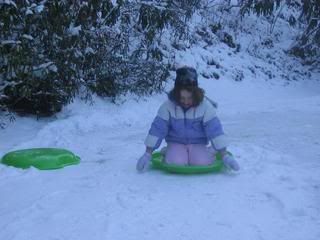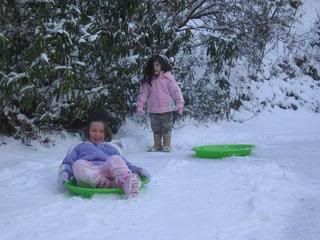 We top the sledding fun off with cups of hot chocolate. Ahhh this is life in the winter and I would not want it any other way 🙂