One of my favorite childhood movies was Wizard of Oz. I have passed on my love of this special movie onto my girls. They love the video probably more than I did, and that was A LOT! How cool is it to be able to experience the Wizard of Oz in real life? We were able to do just that this weekend at the Autumn of Oz Festival in Beech Mountain, NC.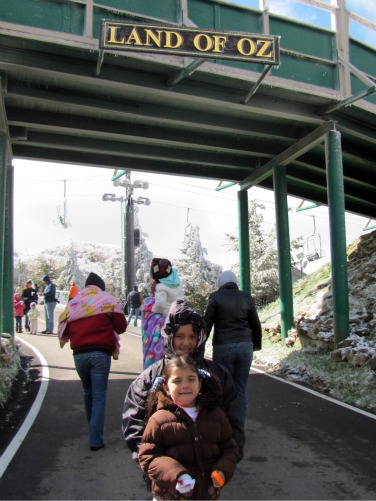 This festival only takes place once a year. You never know if you will get sunshine, rain, a twister or in our case this time a blizzard. Ok, the blizzard may be slight exaggerating, but the wind was fierce, the temps were in the 30s and there was snow.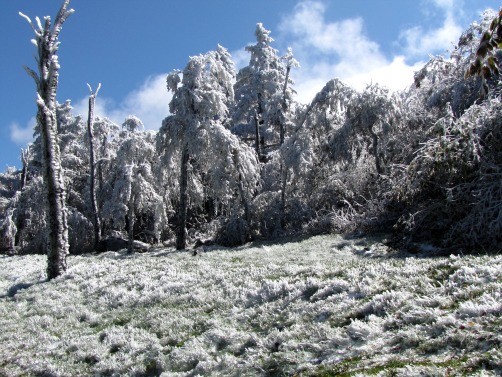 This wintry view did not stop us though as we were off to see the Wizard!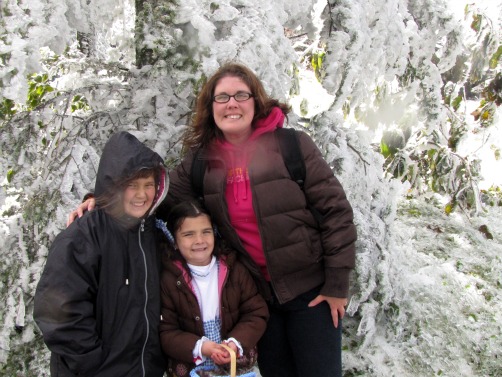 During the festival, your family will take a tour of Auntie Em's and Uncle Henry's farm and meet Dorothy and friends along the Yellow Brick Road. We for sure had a blast on the Yellow Brick Road. I had to stop a minute once we were on the road and watch my girls as they took each step so gracefully. Take a seat and let's take a stroll through the Yellow Brick Road together!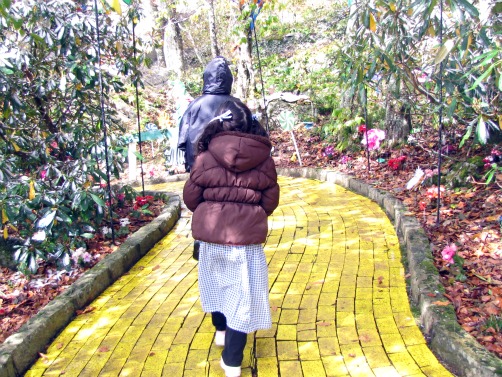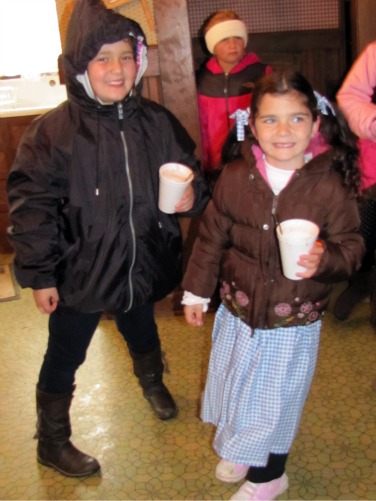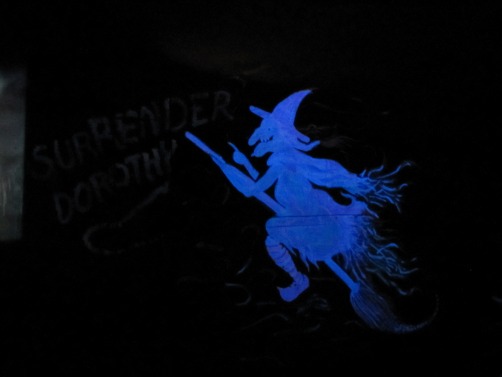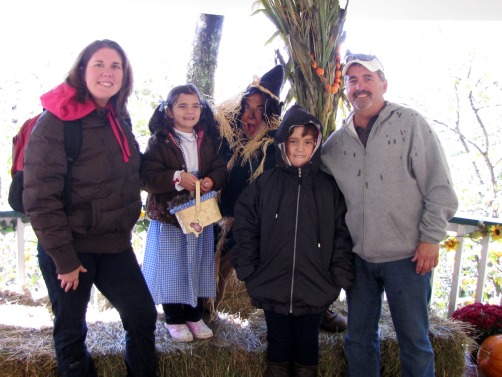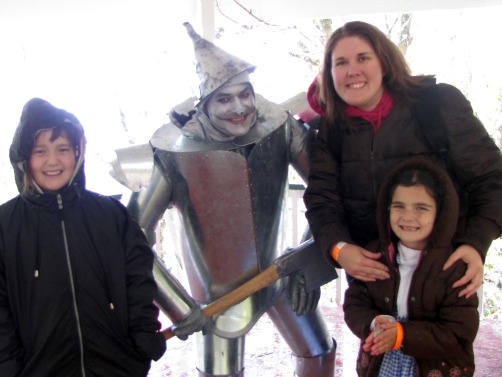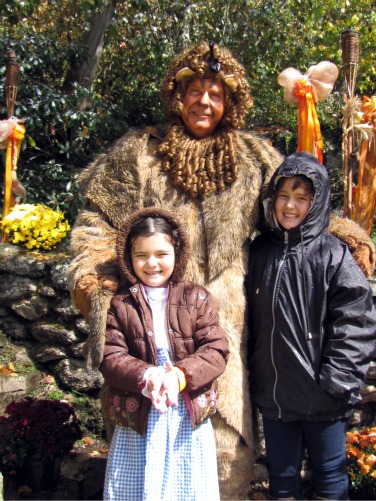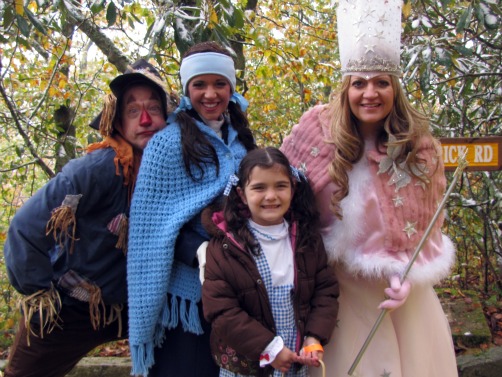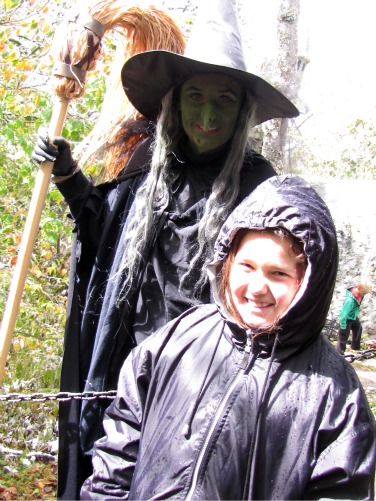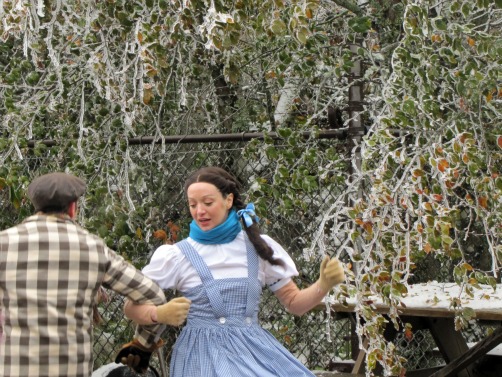 We were there 2.5 hours and could have spent more time, but the cold weather took grip on our hands and would not let go. Next time we will make sure to take lots of gloves. Even with the cold weather, we all four had an amazing time. Lots of great discussions with the girls since they were able to "experience" the Wizard of Oz live!
Go ahead and save the link, and put this festival on your to-do list next year.
By the way, don't I have the cutest little Dorothy ever? Big Thank YOU to HalloweenCostumes.com for providing her costume.