Remember my post earlier this week about the Hungry Girl FlatOut Foldit breads? I am thrilled to let you know, you are able to try out this delicious bread as we have an awesome giveaway.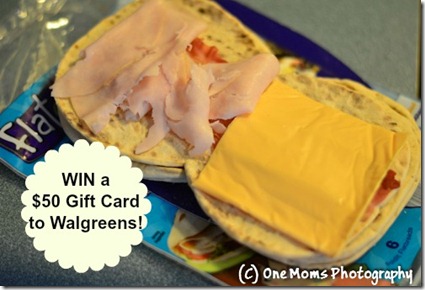 First, I wanted to share one more recipe with you directly from Hungry Girl.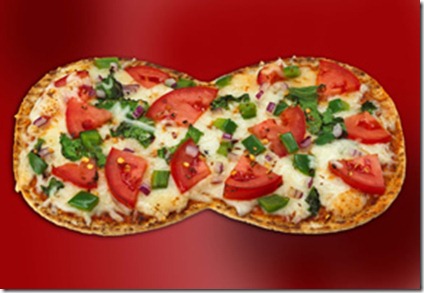 Very Veggie Pizza
1 Flatout Foldit 100% Whole Wheat with Flax
1/2 cup no-salt-added spaghetti sauce
1/3 cup shredded reduced fat mozzarella cheese
1/2 cup chopped tomatoes
1/4 cup chopped green pepper
2 Tbsp chopped fresh basil
Preheat oven to 350.
Bake Foldit for 4 minutes. Remove and top with tomato sauce, veggies, and light cheese. Bake for 4 more minutes. Guilt-free goodness!
This would make a quick lunch or even an afternoon snack for the kids.
GIVEAWAY
Enter to win a $50 Walgreens Gift Card!
a Rafflecopter giveaway
Disclosure: This is a sponsored post from The Motherhood and Walgreens. All thoughts and opinions are of my own.