After an amazing week last week which involved two trips to the park with one good ole time picnic. There is nothing like a priceless moment sitting down to a good ole fashioned picnic with my girls and then letting them loose at the park. Of course mommy is right there every step they take… even if that means Jen has to climbed the little toddler stairs up to the top of the slide.. I will be there every step of the way ;).
Here are a couple picts of the girls enjoying the spring weather:
But.. all this fun in the sun came to an abrupt stop here in the mountains for us Saturday evening. That's right a curve ball decided to send us one last (well I'm hoping) winter storm this season. I was so spoiled by the wonderful spring like weather last week, that the cold frigid temps and snow definitely caught me off guard, but I got my head back on straight and we let the girls enjoy a wonderful sledding time in the snow. Lyndsee prefers to stay away from the sleds but she sure does enjoy walking in the snow.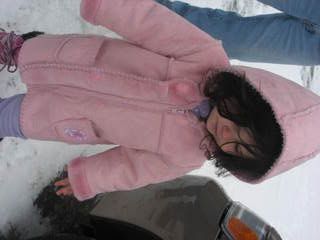 Madisyn on the other hand loves to sled to her heart is content.. stopping to get in that sneaky snowball to mom or dad or attempting to build a snow man with the powdery snow hehe.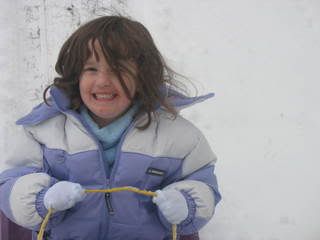 So… let's hoping that curve ball will remember that winter is officially over this week and will not throw us anymore wintry snowballs oops I mean curveballs 😉