No, I didn't mis-spell the title wrong. Instead of being "wordless" today, I want to be wordy!
We set out on a little adventure this morning. My neighbors told me about a cool blueberry farm that you could pick your own blueberries for only 5.00 a gallon. I love me some blueberries, and I couldn't believe you could get a whole gallon for 5.00. You would be paying out you know what… for a gallon at the grocery store.
I was told it didn't take long to get to, it and was just a few miles. Ummm Hummm? Sorry about that had to clear my throat. HA!. I didn't realize we were going further up the mountain and on a dirt, winding road.
Thank goodness hubbs, had me take his little car today since he took the Van to get tires. I don't know what I would have done with our min-van. His car handles the curves much better. So we are going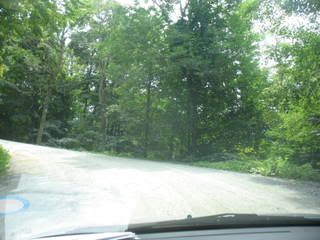 and going….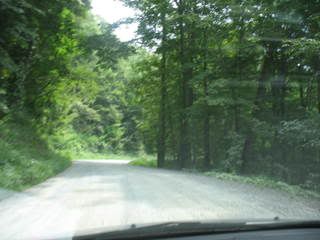 and oh… is that a house I see? So are we getting close to some kind of civilization?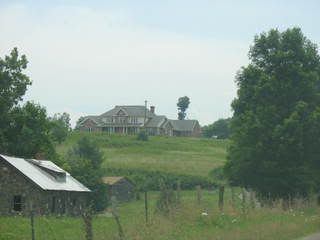 I think we may….. so we go a little bit further… OH! There is the sign we are looking for. FINALLY! The girls were screaming YAY… we are here finally mommy.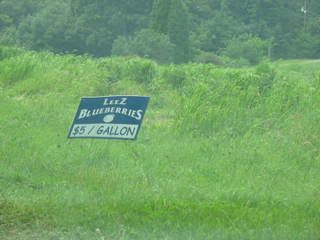 So let the fun begin and let's get to picking.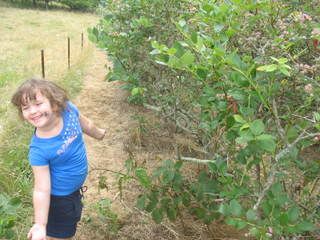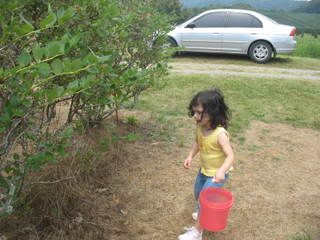 The girls were such big helpers. They were grabbing all the berries their little hands could handle.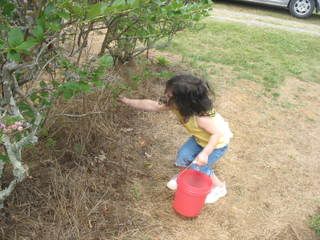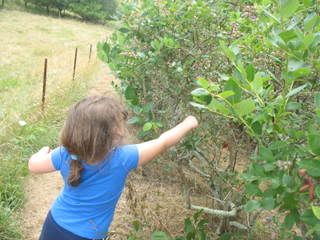 Look, at these beautiful blueberries. Yes, I had to taste them. I couldn't wait. They are soooo delicious.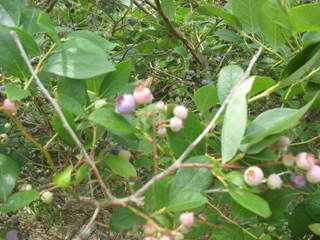 Lyndsee didn't complain one time. Her little hands were just working so hard too.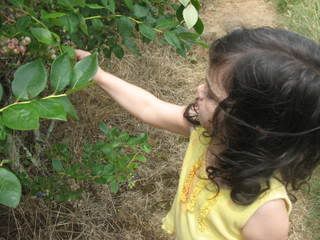 After some fun laughs with the girls…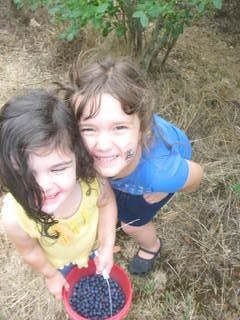 It was time to head back with our buckets of berries in hand. I had so much fun just enjoying the beautiful nature scenery and the girls having a blast as well.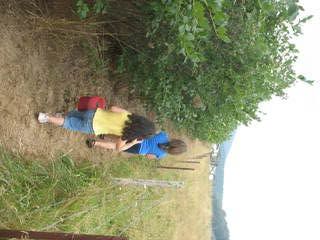 Anyone have any blueberry recipes they want to share?