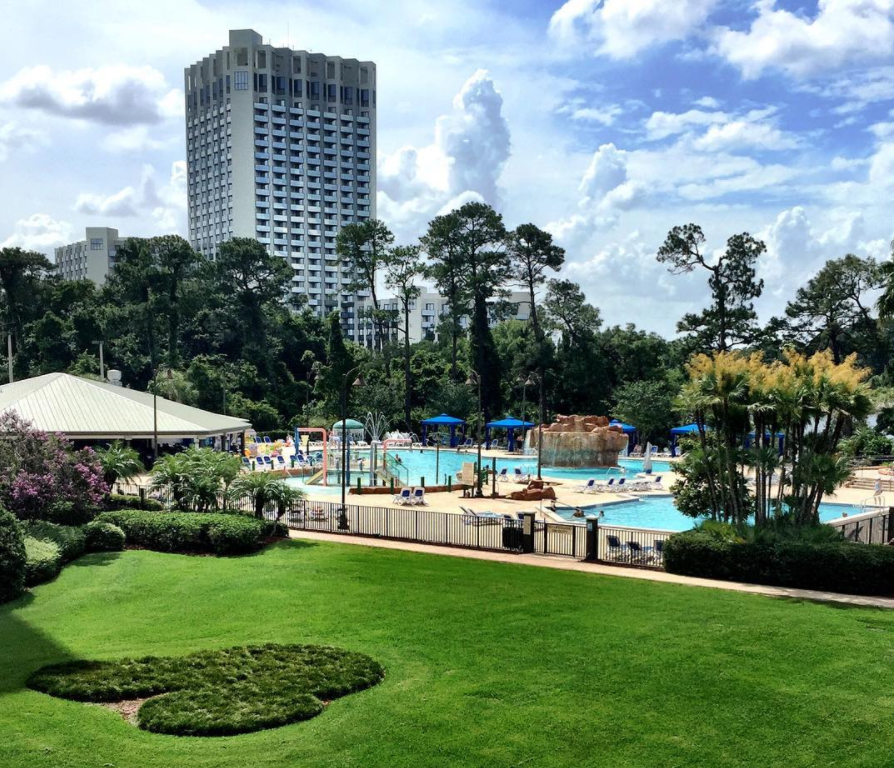 Our view was amazing! Who wouldn't want this view for their vacation? Re-entry was hard after we returned home. Our Wyndham Garden Lake Buena Vista Disney Springs vacation left such lasting memories in our heart. It was painful to leave. L said she did not think about her EoE (eosinophilic esophagitis) one time while we were on vacation. This is huge, friends. The hotel was so nice to let me heat her sweet potatoes in their microwave in the lobby and the mini-fridge in the rooms had a freezer in which we could re-freeze her ice packs each night to ensure we could keep her formula cold while in the parks.
L put together this video of our stay at the hotel. Hope you will enjoy!
Last year, we put together another video that shows a different part of the hotel.