This link was posted on a baby board I frequent and I read it and noticed the mommy is breastfeeding.
Ok… I looked at the pictures and was first brought to the time Lyndsee at this age. She was definitely off the charts with her weight and her pediatrician said I was nursing her too much. WHATEVER!! I did not listen to him needless to say. Here is a picture of her at 8 months old: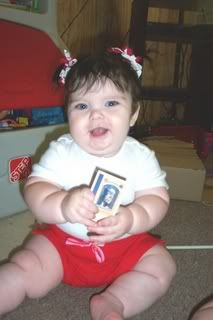 and here she is at 3 years old today weighing only 3 more pounds than she did at 8 months old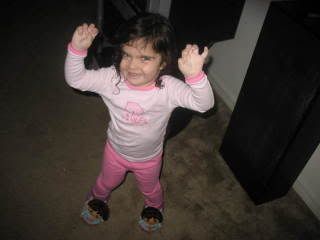 Now did she grow up to be obese? UMMM NOPE! Breast milk is very healthy to be feeding your baby and yes my milk was probably high in calories than most breast milk but she is doing just fine and I am sooo happy I did not listen to my pediatrician's advice ;).
It is just irritating to see this news article. Maybe he does have a medical need but I do not think the mom is feeding too much and out of those 20 times its probably more comfort nursing than anything. I know Lyndsee loved to comfort nurse.
What is your take on the article?