We are definitely back in the wonderful Blue Ridge mountains of NC. When you walk out our front door, you are greeted with this: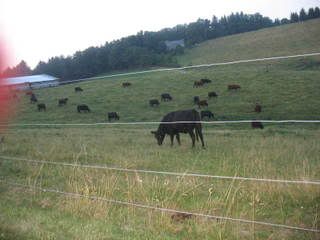 The girls are so super fascinated every time we go outside. They always have to go over and talk to the cows and see how their day is going.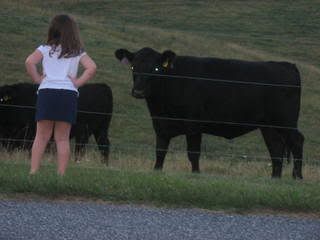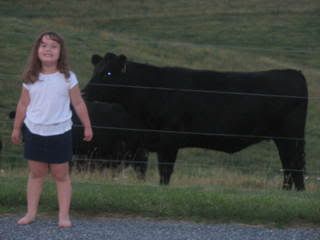 While Madisyn was over at the cows today, she comes back just a running and yelling. "Mom, Mom, Mom, the cows are peeing. You have got to see this." I said yes honey cows do pee too.
She immediately replied back and said, "you meat cows have butts too?"
Kids say the darndest things. Yes I couldn't stop laughing 😉