Are you a Moe's Southwest Grill fan? Let me tell you, we are huge fans. They are such a great family friendly restaurant and they do kid's eat free every Tuesday. Score!!
There are times that we run out of ideas for a birthday party. Moe's has an excellent catering program and partnered with us to throw an awesome family birthday party.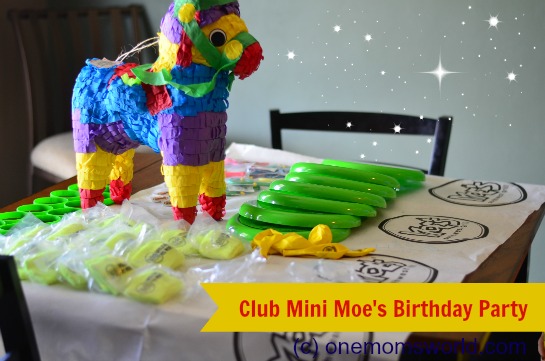 Club Mini Moe's is an interactive website made just for kids by Moe's Southwest Grill. You can sign your kids' up here and they can experience the fun and receive special offers.
They birthday party started with a catering specialist arriving at our family's home in Florida. We specified the set-up in the kitchen on the counter. The space worked out perfectly as they bring in disposable pans and put them above burners to keep the food warm during the party.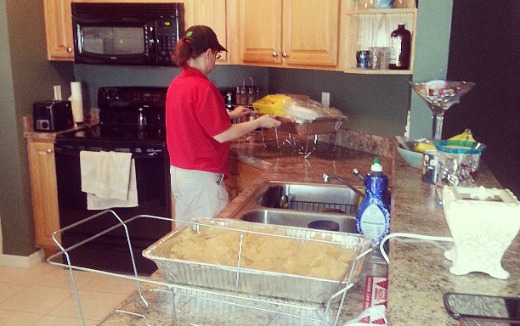 While the food was being prep, we let the kids decorate the birthday banner for the special birthday guest. Perfect idea!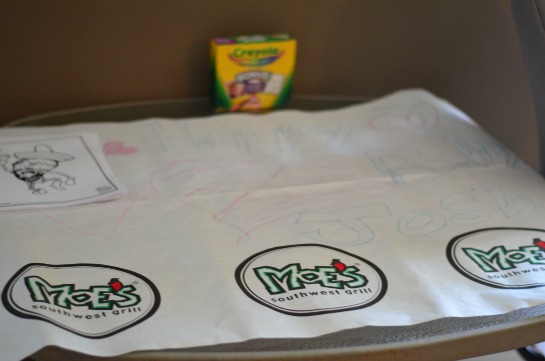 The family starting arriving and we let the guests begin the food line. This catering event was Moe's Southwest Grill famous fajita bar. It includes the soft tortilla shells, chicken, steak, black beans, rice, grilled peppers and onions, cheese, lettuce, guacamole, sour cream, salsa and queso dip. Everything that you can think of for a delicious fajita bar. Nacho chips were also included.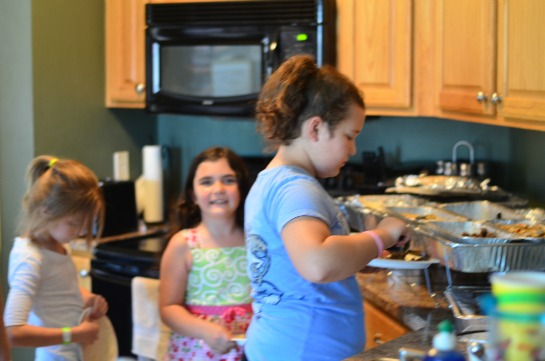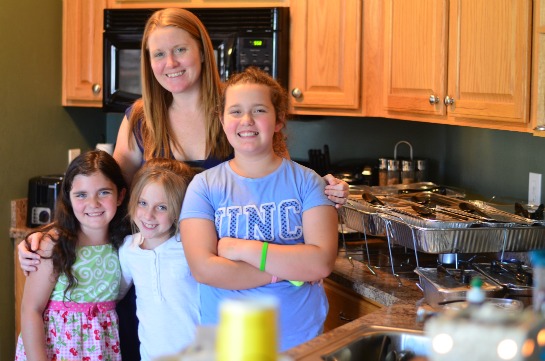 After we ate to our hearts desired, we retreated to the garage to have some pinata fun! All the kids were smiling ear to ear with each swing. Once the pinata busted, the kids were scrambling as fast as they could to gather all the candy.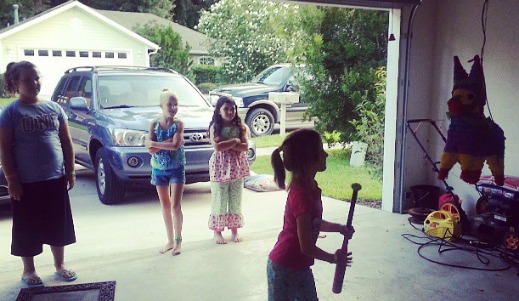 After the pinata fun, the kids burned off their sugar rush with a game of frisbee, while the adults were mingling and visiting. It was a perfect birthday party and YOU could win one too!
Moe's Southwest Grill is giving away 10 grand prize birthday party packages that include all the above and will feed up to 20 people. All you have to do is click your mouse and enter here. It is that easy. Good luck!
Disclosure: I am part of the Moe's Blogger Advisory Council. Moe's provided they birthday party for us. All thoughts and opinions are of my own.