Life is busy. I know. I get it. But, can't we put down the phone and laptop and enjoy our friends?! When is the last time you called or dropped by your friends house to just say hey?
Carolina Mama and I don't get a lot of friend time in, but we both decided it would be good to make a date in our calendar books to bring our families together. As the clock turned 4:30pm last Friday, I turned off my work computer and walked a fast pace for the door to meet my family for a three hour journey to the west.
The three hour journey was filled with laughs, singing and one-on-one conversations with my Hubby. It was time to pull into Carolina Mama's driveway and join in a heart-felt hug with my bestie. Our phones went straight to the counter and we enjoyed a two-hour conversation with our voices, no technology. It felt so good.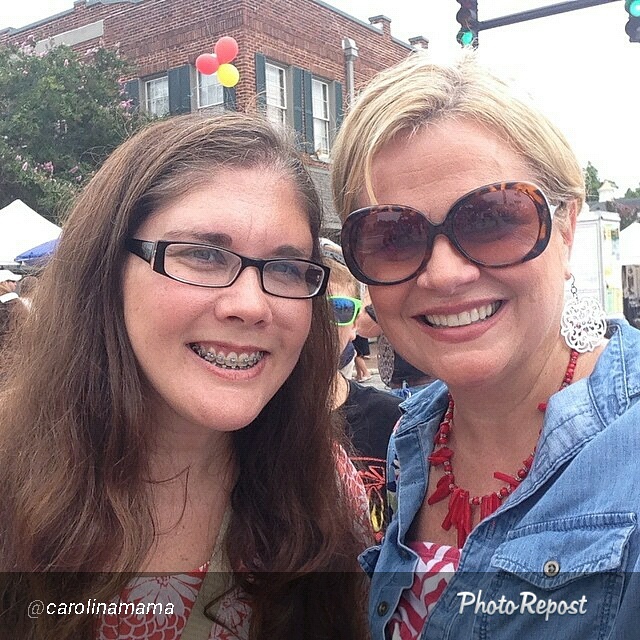 We both have been through different journey's this year, but it was so nice to have that real-life shoulder to lean on and enjoy each other. Time could have stood still and not one time did I want to pick up my phone. Conversations included life, parenting, Christ Jesus our Lord, and our new homeschooling journey. Encouraging one another, giving each other tips and just being a friend. Being that listening ear in person. It was so nice.
The next day our families gathered around the breakfast table, joined hands and bowed our heads in prayer. Friends are family. At that moment in time, we were one big family. Laughs and beautiful conversations flowed all across the room. No technology in sight. I had missed this very important aspect of life. Breakfast clean-up was fast and we headed to a downtown festival.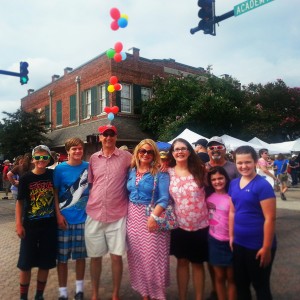 Life included smiles all across our faces. I didn't want to say goodbye that afternoon, so I said until next time. Friendship dates are much needed in life. When is the last time you had a friendship date? It will do your body good… Right Carolina Mama?