Summer here at One Moms World has finally arrived. I am pretty stoked about this and so ready to have fun times this summer with my girls and hubby. As a tradition, (started last year with M) I am taking a picture on the last day of school to compare with the girl's first day of school pictures.
M on the First Day of School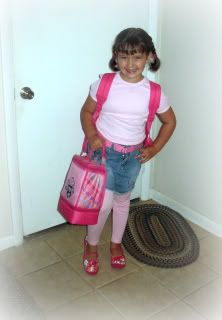 M on the Last Day of School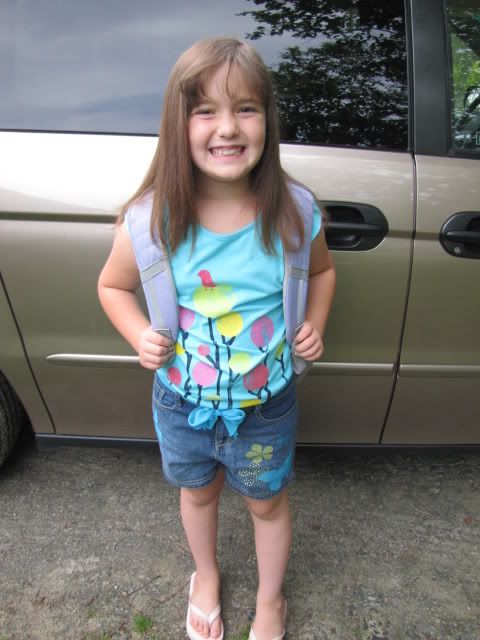 L on the First Day of School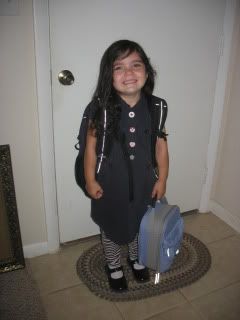 L Last Day of School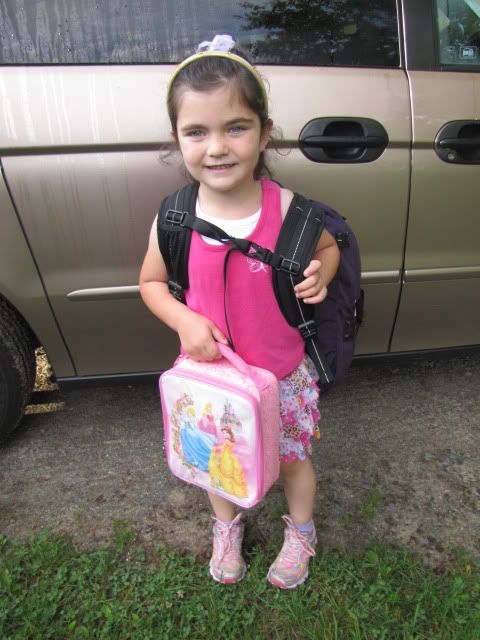 Both Girls First Day of School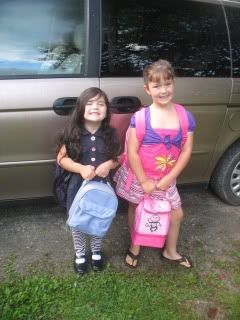 Both Girls Last Day of School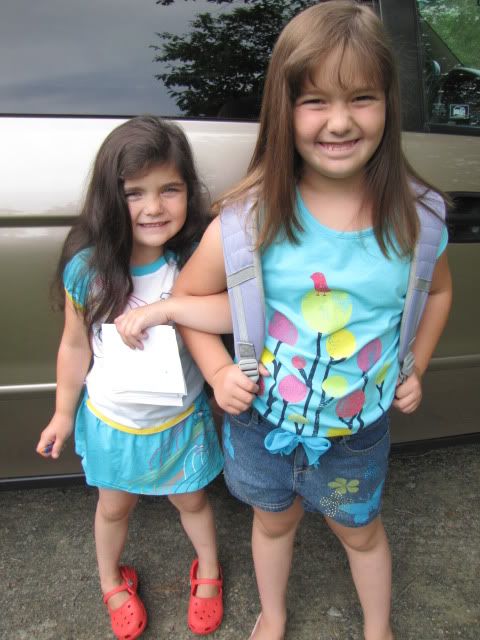 The girls at the beginning of the school year with my Grandma. I know she would be so proud of them!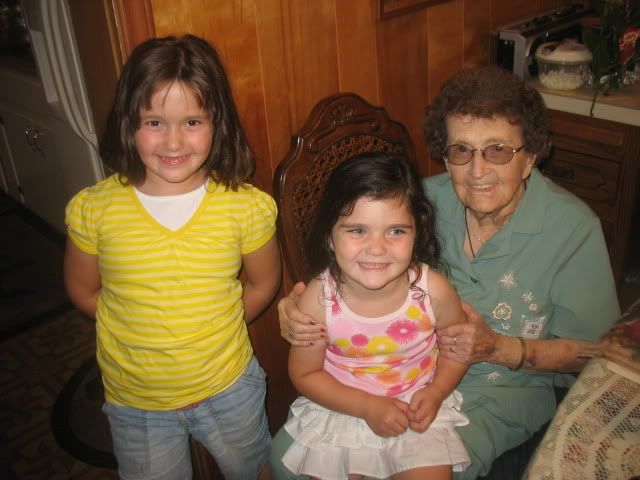 Grandma,
You would be so proud of L. She really dived in this school year and came out of her shyness stage. She would fold her arms and tell the teacher to go get her mommy at the beginning of the school year and now as we end the school year, she LOVED talking to the teachers and all her fellow classmates. You didn't have anything to worry about Grandma. L really likes when you bowl those strikes up in heaven. She teases you and tells you to stop getting strikes Grandma. She is so artistic and very detailed in her art. She is always drawing such beautiful art. The teacher says she is really smart and already showing some strong math skills. We are so proud of our beautiful L.
Grandma, you would always say how smart M was and she didn't let you down at all this year. She is reading on the middle of a 3rd grade year and and writing on a middle of a 2nd grade year. She mastered all the math skills including geometry and algebra that they now do in 1st grade. That is a little crazy isn't it? She got voted Best Personality in her First Grade class. Her teacher said that M is friendly with everyone and loves to help everybody. I wonder who she got that trait from Grandma? You passed it on to daddy, then he passed it on to me and now our beautiful M is keeping the special trait alive. We are so proud of our beautiful M.
Grandma, I finished out my college year with another 4.0 GPA. I know you always wanted me to finish and guess what? I only have 3 classes left. I know you are smiling down on me and so proud.
Grandma, we love you. We are all trying to heal and miss you so much. We are all sticking together as a big large extended family and keeping the memories alive. I have our picture of all of us together sitting here in the living room and look at it several times a day. I just miss you so much.
The girls are so excited to start out their summer and be able to sleep in each  morning. I'll keep you posted and can't wait to listen for those bowling strikes.
Love,
Your Granddaughter Jennifer