Our blue-eyed girl is 14 today!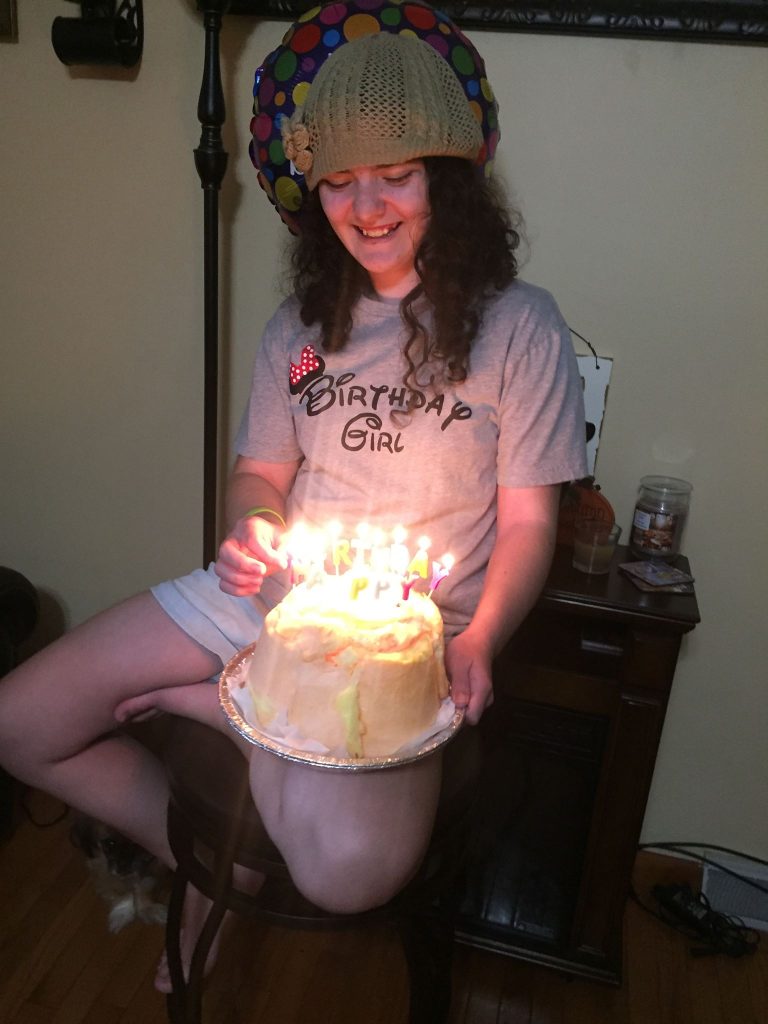 I was so honored to take a vacation day from work to see all the progress L has made with horse therapy (update coming soon). This extra time also allowed me to spend one-on-one time with L.
Hubby and I are so proud of the strength our girl displays on a daily basis. These last three years living with eosinophilic esophagitis have been a hard road for L to travel. Her faith remains strong and it is not unusual for us to find L reading her Bible and praying in her room at all different times of the day. Another huge blessing is her beautiful singing. She will record herself singing for the Lord. Her videos are spreading joy to many.
Happy Birthday, L! You are writing an amazing story and your testimony is going to help many in this world.
L received the best birthday present this year. She finally has a safe food again! Her scope a week and a half showed zero eosinophils. This means that L passed her garbanzo bean trial. Stay tuned for a flatbread recipe and food haul.
Since L can only have her Neocate formula and garbanzo beans, I had to put my thinking cap on what to do for her birthday cake. Our local Dollar General stocks candy corn cotton candy which is all artificial and safe for children on elemental diets. I used four containers and created a round "cake."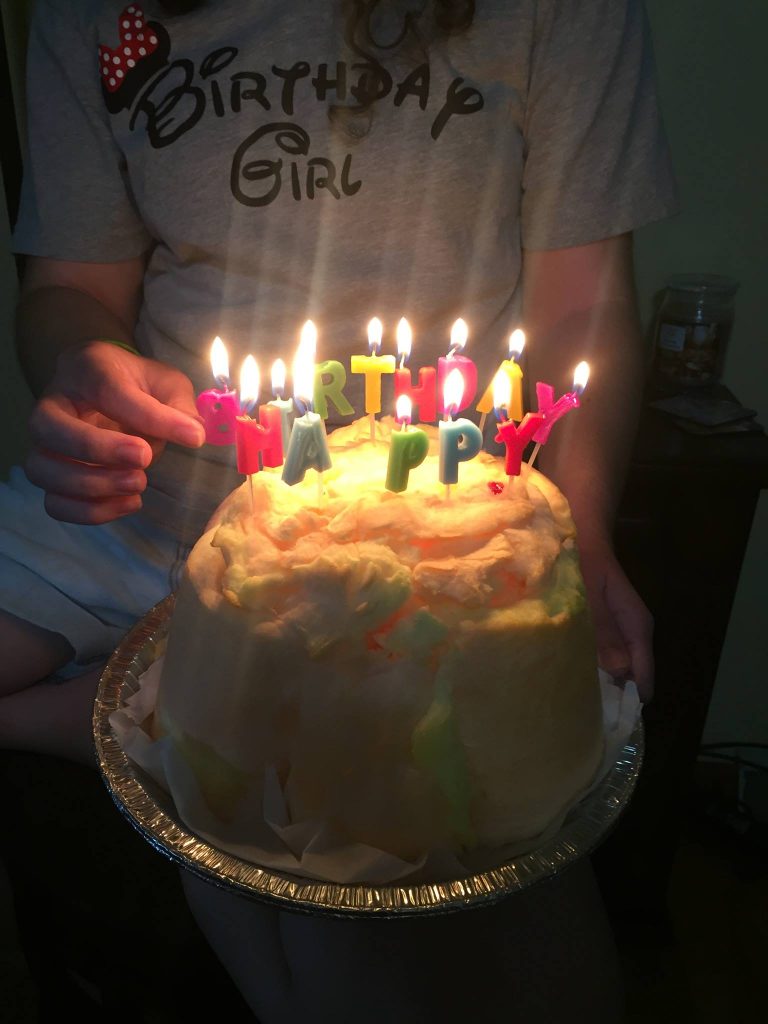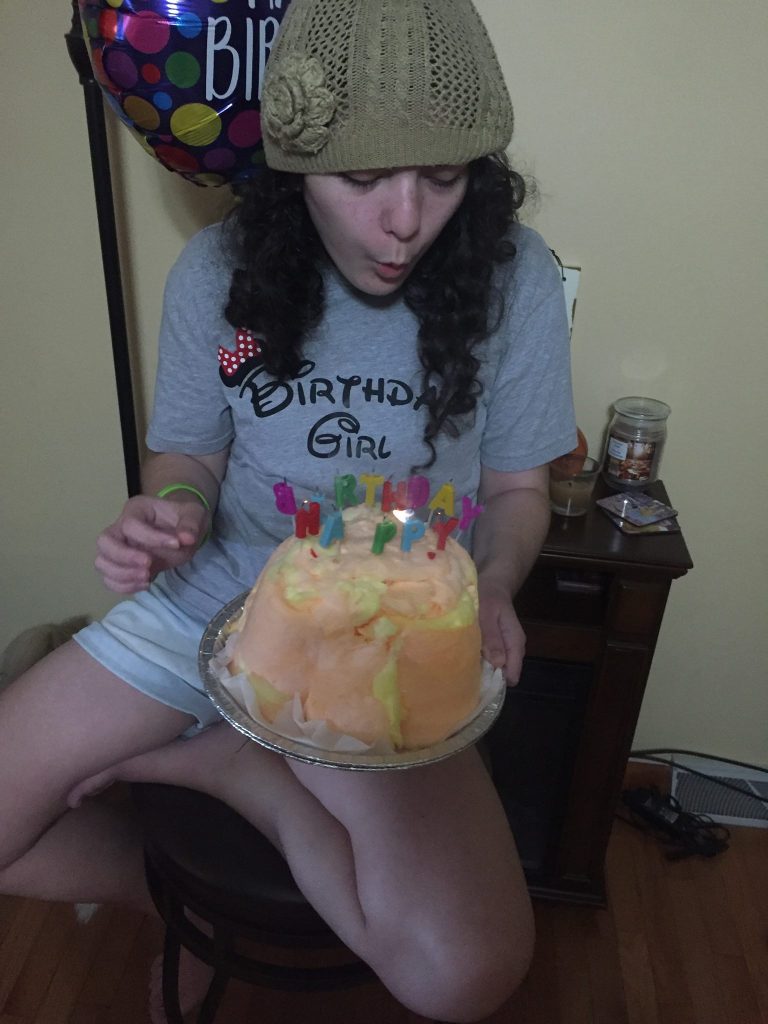 Mom, Dad, and Madi love you to the moon and back, L!